R. Kelly's Girlfriend Azriel Clary's Parents Reveal They "Take Responsibility" In Honest Interview
14 March 2019, 12:10 | Updated: 14 March 2019, 12:28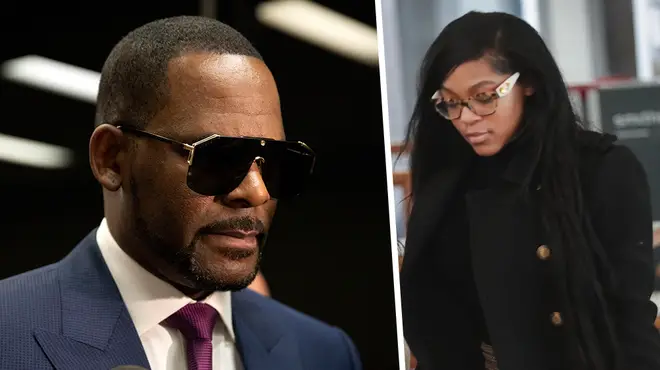 One of R. Kelly's girlfriends Azriel Clary's parents have spoken out during Gayle King interview revealing they "take responsibility"
Gayle King hosted an explosive interview with R. Kelly amid his sexual abuse case where the artist shocked the world with his behaviour and the things he said during the interview. King also interviewed his two girlfriends and now one of the girlfriends' parents. 
Azriel Clary's mother and father, Alice and Angelo, sat down with CBS to discuss their daughter's relationship with the disgraced singer and how they think their 21-year-old fooled them from the very beginning.
When Azriel was 17, her parents gave her permission to go on tour with R. Kelly hoping it would help her career as an aspiring singer. The parents revealed that they signed off paperwork for Azriel to stay with a woman they thought was apart of the label, Valerie Denise Payton. However, according to the parents, it turned out that she worked for R. Kelly, not the label.Years later, Alice and Angelo haven't heard from their daughter which has led them to believe she's being brainwashed.  
Parents of Azriel Clary, R. Kelly's live-in girlfriend, says she threatened suicide
Azriel's parents claim that Azriel had big dreams of becoming a singer, however, Azriel denies these claims and revealed that her parents pushed her in that direction. The parents of Azriel Clary revealed that at a young age she attempted suicide after a bad break-up and went through personal struggles. Azriel's parents also revealed that Azriel gave them an ultimatum saying "if you don't allow me to go, I'm going to try to take my own life again, or run away".
When Gayle King asks about the previous allegations and perception of R. Kelly before meeting with the star, Azriel's dad revealed it made him pause, but ultimately he trusted the daughter as she was raised with two parents by her side. He clarifies "I didn't trust him, what I trusted was, I raised my daughter right".
In R. Kelly's first interview with Gayle King, he criticises and accuses Azriel's parents of "selling their daughter".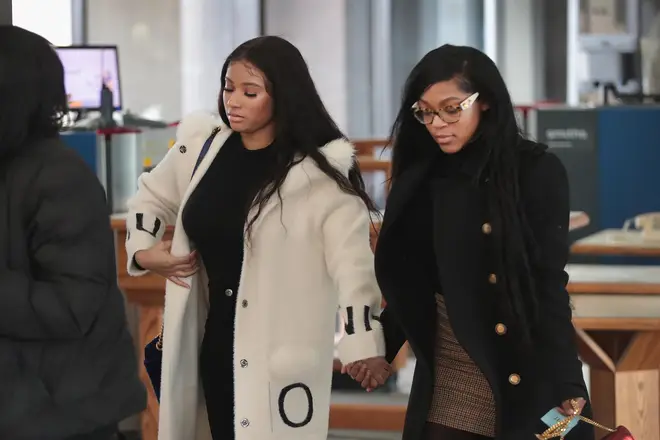 Gayle King asked the parents if there was any mistakes they made retrospectively, where they feel like they went wrong. The father eagerly answered straight away. The father of Azriel cut King off and very quickly chimed in saying "I take full responsibility, we never denied responsibility".
He continued: "I feel like I failed my daughter because I should have saw different signs," her father said. "I should have saw the change in my baby girl instead of the love that we instilled in her, that she was showing us and putting on a charade. So guess what? We can take responsibility. But to the world, how much responsibility did R. Kelly take?"
#azrielclary parents said after the concert azriel started making all kinds of threats to them when they said she couldn't work with him. Now look at this tweet from her after the concert smh it lines up to what her parents said. She was probably upset they said she couldn't go pic.twitter.com/pO6jOa4Iyr

— TakiaraMonet (@myunibeauty) March 8, 2019
Angelo added: "He's the problem. He doesn't have a sickness, he made a choice."
In other R. Kelly news, another one of his ex-girlfriend's have come forward claiming that he pulled her hair out and whipped her when she didn't do what he wanted.
.
.
.