R Kelly's Home Raided Amid Claims His Girlfriends Had A Shocking "Suicide Pact"
13 March 2019, 10:47 | Updated: 13 March 2019, 10:49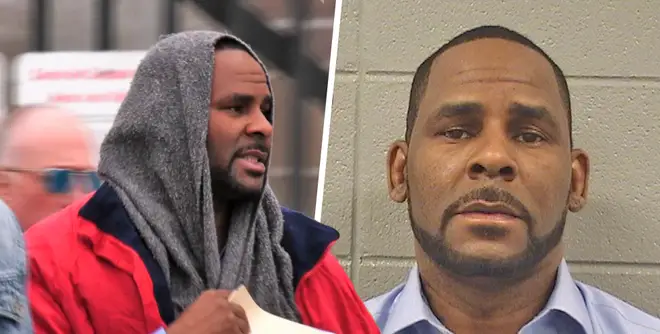 R Kelly's home in Trump Tower was attended by police after a 911 call was made claiming that Azriel Clary and four other women were about to commit suicide.
R Kelly was recently arrested on sexual miscoduct charges but later released on bail and appeared in a shock interview claiming his innocence and denying claims he's holding women against their will.
Two of R Kelly's girlfriends, Azriel Clary and Jocelyn Savage also protested the R&B star's innocence in an surprise interview shortly afterwards - and now it's being reported that police attended R Kelly's Trump Tower home after a 911 call claimed four 'victims' were about to enter into a suicide pact.
In the 911 call, which was obtained by TMZ, a police dispatcher can be heard saying, "Azriel Clary and four other women who are victims of R Kelly are planning to carry out a suicide pact in one of the condos at Trump Tower. The caller didn't specify how or when this would transpire."
Police confirmed that the anonymous call was made by the National Human Traffic Hotline and that no specific details of an address other than Trump Tower were given.
It appears that the claims weren't correct as it was later reported that R Kelly was at the property and had been meeting with his legal team for several hours with no strange behaviour noted.
Azriel Clary has continually defended R Kelly and claimed that she's with him under her own free will and that all the claims that she's being held captive by the 'Ignition' star are being driven by her parents as they want to extort the singer for money.
Speaking out about those claims, a lawyer the parents of another reported victim Jocelyn Savage said, "Azriel Clary is presently suffering from years of mental abuse and manipulation by R Kelly. Sadly, like so many girls before them, Azriel and Joycelyn Savage have been manipulated and convinced by Kelly to lie to protect him from serious criminal charges."
> Download Our Free App For All the Latest R Kelly News!