The Five Biggest New Songs Of The Week (14th November 2014)
14 November 2014, 11:05 | Updated: 29 March 2017, 11:48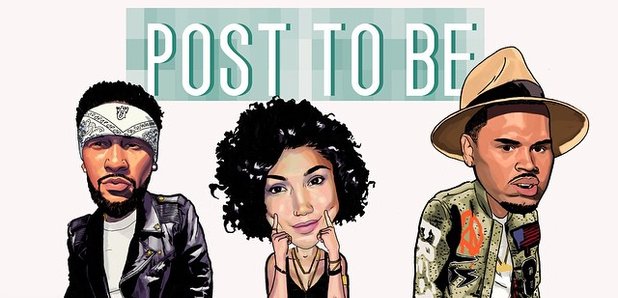 Featuring the sounds of Lorde, Chris Brown, Jhené Aiko and Omarion.
This week has brought a ton of brilliant new music to update your playlists with. Three of r&b's finest, Omarion, Chris Brown and Jhené Aiko have hooked up for catchy new track 'Post To Be,' Kanye got his hands on Lorde's 'The Hunger Games' soundtrack and delivered a big re-working of 'Flicker,' while Kendrick Lamar and Taylor Swift got a mash-up that everyone is secretly hitting play on.
(Warning: Some of these songs contain strong language that some people may find offensive.)
Omarion Feat. Chris Brown and Jhené Aiko - 'Post To Be'
Three of r&b's finest have teamed up for a new track that will feature on Omarion's forthcoming fourth studio album 'Sex Playlist' and what's more, it was produced by DJ Mustard.


Eminem, Royce Da 5'9, Big Sean, Danny Brown, Dej Loaf, Trick Trick - 'Detroit Vs Everybody'
Eminem has hooked up with a string of Detroit's finest for the first song unveiled off his forthcoming 'ShadyXV' album.


Lorde - 'Flicker' (Kanye West Rework)
It was revealed a while ago that included on the tracklist for 'The Hunger Games: Mockingjat Part 1' soundtrack would be a re-working of Lorde's 'Flicker' by none other than Kanye West, and today the full version of that track has been unveiled.


Mr Probz Feat. Chris Brown and T.I - 'Waves' (Robin Shulz Remix)
Mr Probz summer smash hit 'Waves' has just had some new life breathed in to it all thanks to Chris Brown and T.I. The two artists have jumped on the original for an official Robin Shulz remix that sounds just as fresh the version we know and love.
Taylor Swift and Kendrick Lamar - 'Backseat Freestyle Shake off'
Kendrick Lamar and Taylor Swift have been showing each other a lot of love lately, but while a collaboration seems unlikely, the internet has provided the next best thing. 'Backseat Shake Off' hears 'Backseat Freestyle' and 'Shake It Off' come together for an epic mash up.