Eminem
Biography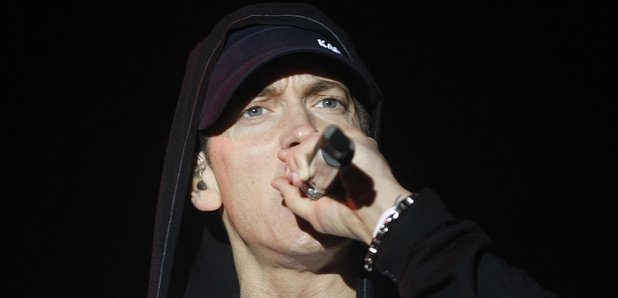 Eminem is an American rapper, songwriter, producer and actor. The Detroit-native was the top-selling artist of the 00's, and is often hailed as one of Hip-Hop's most influential icons.
What is Eminem's real name?
Marshall Bruce Mathers III
Where was Eminem born?
He was born in St. Joseph, Missouri.
When did he start his career?
Eminem began rapping at the age of 14 where he would often attend various hip-hop nights and rap battles with his friend Mike Ruby, with whom he named himself M&M - later adapted to Eminem.
As his reputation grew Eminem then joined rap group Soul Intent before he and rapper Proof broke away to form D12, which provided the launch pad for his solo career.
What are Eminem's career highlights?
His second solo LP the 'Marshall Mathers LP' was released in May 2000 sold over 1.7 million copies in its first week and 27 million copies worldwide.
He's had five consecutive number 1 albums (that's in both the UK and America).
He also starred in his own film, 8 Mile, the film took $242,875,078 at the box office.
Seven minutes of pure heat.
Eminem and Nicki put their own twist on The Weeknd's hit single.