News
Friday, 28th April 2017
Watch the official video!

The couple are making the move from New York to Los Angeles.

Earlier reports claimed the group were launching a comeback.

The Grime collective are hitting the venue on 27th August.

Everything you need to know about Kanye West's new Yeezy; The price, the stockists and the release date...
Thursday, 27th April 2017
Kim made her first TV appearance since the incident.

Gang member Mob James has unveiled another theory.
Wednesday, 26th April 2017
Jeremih has taken it way back for his latest video.

TV's favourite family recently reunited for a viral group selfie.
Tuesday, 25th April 2017
The heartbreaking part? They got it all for free.

Original track featured on 'Endless'.
Monday, 24th April 2017
Two versions of the song were released - one solo and one with Scott.

The model has since deleted her Instagram account.

Could this be the first ever movie created on Twitter?
Friday, 21st April 2017
Star is currently pregnant with twins.

See who made this year's list.

Is a surprise new album closer than we think?
Thursday, 20th April 2017
The Weeknd has a new Lana Del Rey collaboration!

Today the members of the Royal family opened the new academy today as part of their capacity of Heads Together.

The Grime MC has opened up in an honest new interview.

The new movie is coming this summer.

As William, Catherine and Harry officially open the Global Academy today, we're working with Heads Together to help people talk about mental health and wellbeing.
Wednesday, 19th April 2017
The official video has arrived.

The Grime legends have unleashed car-themed visuals for their new collaboration.

Cinematic visuals feature Hollywood actor Don Cheadle and ScHoolboy Q.
Tuesday, 18th April 2017
The pair reportedly spent time together at the California festival.

Drizzy was the latest celebrity to be burgled.

Including show-stopping performances from Kendrick Lamar, Drake, Stormzy and more.
2am - 6am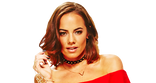 So Confused 2play feat. Raghav & Jucxi

Now

03:14

Formation Beyoncé

03:10