Jamie Foxx Responds To Shock Rumours Of Him Dating 21 Year-Old Singer Sela Vave
23 August 2019, 09:52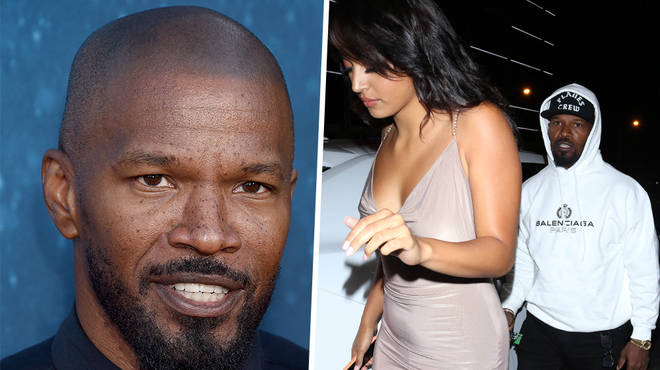 Hollywood star Jamie Foxx has spoken out after rumours spread that he is dating 21 year-old singer Sela Vave. The pair were recently spotted out together.
Jamie Foxx has taken to social media to respond to reports and people speculating that he is dating 21 year-old singer Sela Vave.
After photos emerged of the 51 year-old actor, Foxx and Vave hand-in-hand as they left a Los Angeles nightclub, fans began to speculate whether they were romantically involved with each other.
Many fans were taken aback by the photo as they still though Jamie Foxx and was still with actress Katie Holmes.
Foxx and Holmes' reportedly split up after a long-term relationship of six years. The photos of the Vave lead fans to think that Jamie Foxx wanted a younger female to share his life with.
On Wednesday (Aug 21) Jamie Foxx called into Big Boy's Neighborhood on L.A.'s 92.3 The Real radio station, to clear up the rumours and reveal his relationship status.
Foxx told Big Boy TV ""People are saying I'm dating the girl, let me just say this, that's absolutely not true," he said.
The actor claimed that he met Vave after she sang at a party and he liked her voice. They then began a strictly business relationship—and only business.
Foxx continued "I know the nature of the business that we're in, so I don't trip on headlines, but when it comes to that part and the girl and her and what I'm trying to do for her as an artist".
The actor added " I feel that I have to be an elder, her 'Uncle' as she calls me and step-in and say, 'Hey guys, don't let it be the double standard,'" he stated.
"I got a 25-year-old daughter and I don't date in my daughter's range...ever!".
After of Vave allegedly moving into Foxx's home rumours spread, he addressed the claims on Instagram live. The "Ray" actor admitted to her living with him – but on a strictly professional basis.