Burna Boy New Album 'I Told Them...' 2023: Release Date, Tracklist, Features & More
22 August 2023, 11:21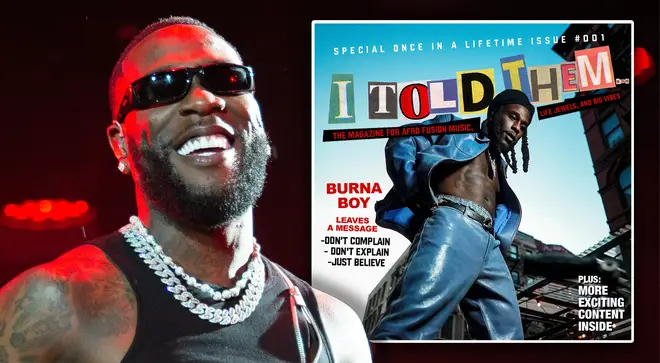 Here's everything you need to know about Burna Boy's latest album.
Burna Boy has announced his latest project 'I Told Them...', which follows up the hit album 'Love, Damini' released last year.
The afrobeats star has had one hell of a year - his single 'Last Last' has become a summer anthem and the African Giant has sold out numerous stadiums across the world.
He released his latest single 'Big 7' earlier last month, which features a stellar cast of Wu-Tang Clan's RZA, Busta Rhymes, Junior Mafia, and actor Shameik Moore in the music video.
Here's everything we know about Burna Boy's seventh studio album.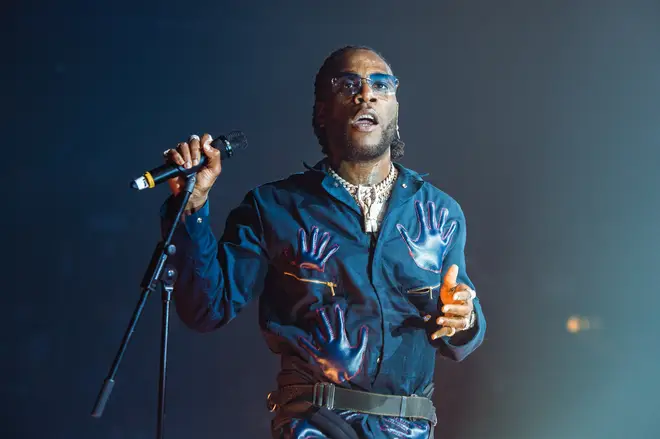 When will 'I Told Them...' be released?

Burna Boy's seventh studio album is set to be released on August 25th 2023.

The singer has shared an album trailer and a leading single, 'Big 7,' in preparation for release.

"'Big 7' is a melodic tribute to embracing new heights in my musical journey," Burna Boy explained in a statement.

"The title represents a symbolic aspiration to reach greater horizons, with the number seven embodying an attainable and harmonious growth."

Burna Boy on set for a music video in July 2023. Picture: Getty

What is the tracklist for 'I Told Them...'?

Burna Boy has released the track list for his latest project, which will feature 15 songs with some stellar features.

Here is the full track list for 'I Told Them':

1. "I Told Them"

2. "Normal"

3. "On Form"

4. "Sittin' On Top Of The World" Feat. 21 Savage

5. "Tested, Approved & Trusted"

6. "Cheat On Me" Feat. Dave

7. "Virgil"

8. "Big 7"

9. "Dey Play"

10. "City Boys"

11. "Giza" Feat. Seyi Vibez

12. "Jewels"

13. "If I'm Lying"

14. "Thanks" Feat. J. Cole

15. "Talibans II" – Burna Boy, Byron Messia

Burna boy debuts new song

Track 10 'City Boys' is said to sample none other than Jeremiah's hit 'Birthday Sex'.

Burna Boy posted a snippet of the track to his social media, which featured a sample echoing that of the R&B slow jam.

Who features on the 'I Told Them...' album?

The features for Burna Boy's upcoming release have dropped and it's safe to say he has pulled out all the stops.

The likes of 21 Savage, Dave, Seyi Vibez, J. Cole and Byron Messia will feature.

His last album featured appearances from Ed Sheeran, Ladysmith Black Mambazo, Khalid, J Balvin and more.

Fans are hoping for another J Hus and Burna Boy collab. Picture: Getty

Will Burna Boy be going on tour?

So far, no plans have been announced for a tour for the 'I Told Them...' album, having recently finished touring his last project 'Love, Damini'.

The musician became the first African artist in history to sell out a stadium in the U.S. with a crowd of more than 40,000 fans in New York.

He also recently headlined London Stadium in June.