Travis Scott 'responds' to Kylie Jenner and Timothee Chalamet dating rumours
16 May 2023, 12:05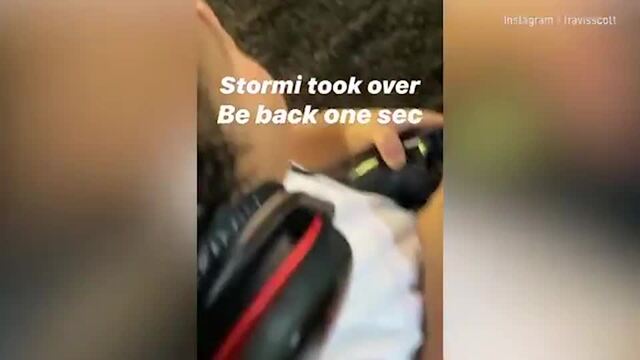 Travis Scott watches daughter Stormi play Fortnite
Travis Scott has broken his silence concerning his ex girlfriend Kylie Jenner and new rumoured beau Timothee Chalamet.
Travis Scott has spoken out on the Kylie Jenner and Timothee Chalamet dating rumours, and isn't feeling thrilled about the situation.
The rumours surfaced earlier this year that the rapper's ex and Hollywood actor had started seeing each other but are keeping things casual.
Kylie Jenner and Travis Scott have had an on/off again relationship since 2017 and share two children together - Stormi, 5, and Aire, 1.
A source confirmed to ET that "Travis is not thrilled about Kylie moving on, but they are still cordial and focused on co-parenting and being the best parents they can be."
Last month, another source told the publication that: "Kylie and Timothée are casually seeing each other, but are trying to keep it low-key."
"They are becoming more comfortable with each other, but Kylie wants to take things day by day and see where it goes. Her family thinks it's great that Kylie is doing her thing and they are supportive."
The source continued: "Timothée loves that Kylie is such a hands-on mom and a boss. He appreciates her confidence and thinks she's incredibly beautiful."
Kylie or Timmy have yet to confirm their rumoured romance, and reportedly met through Kylie's older sister Kendall Jenner.
Last month, Kylie and Timothee attended Coachella Music Festival last month, but stayed under the radar as the duo "isn't ready to make things public."