The Game Addresses 'Surviving R. Kelly' Controversy With Heartfelt Open Letter
10 January 2019, 12:22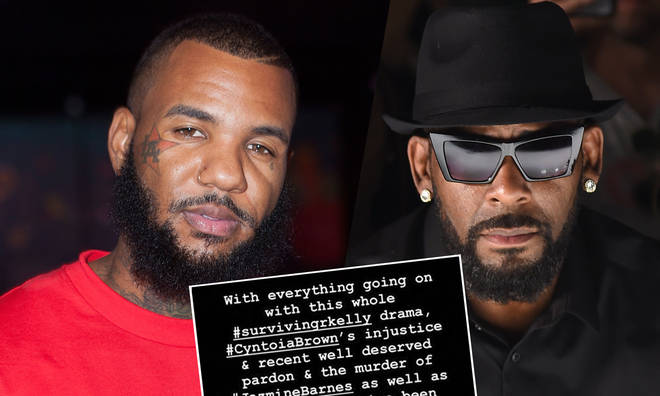 The Game has penned an honest open letter addressed to victims of abuse in light of the ongoing claims made against singer R. Kelly, as well Cyntoia Brown's recent clemency grant.
The Game has written an touching open letter to victims of abuse amid the ongoing controversy surrounding disgraced R&B singer R. Kelly.
The rapper, who previously collaborated with Kelly on their 2005 song 'Playa's Only', spoke about the experiences of the women interviewed in the viral documentary 'Surviving R. Kelly.'
He also touched on the legal injustice of Cyntoia Brown, who was recently granted clemency following a highly-publicised legal battle, as well as the recent murder of 7-year-old Jazmine Barnes.
"Now is the time to give black women as much love & respect as possible. Especially our babies," he wrote in a lengthy Instagram post.
"The things you all have to go through to have your voice heard is disheartening & the length of time between the situation or its occurrence & the people actually starting to give a f+!? is sickening."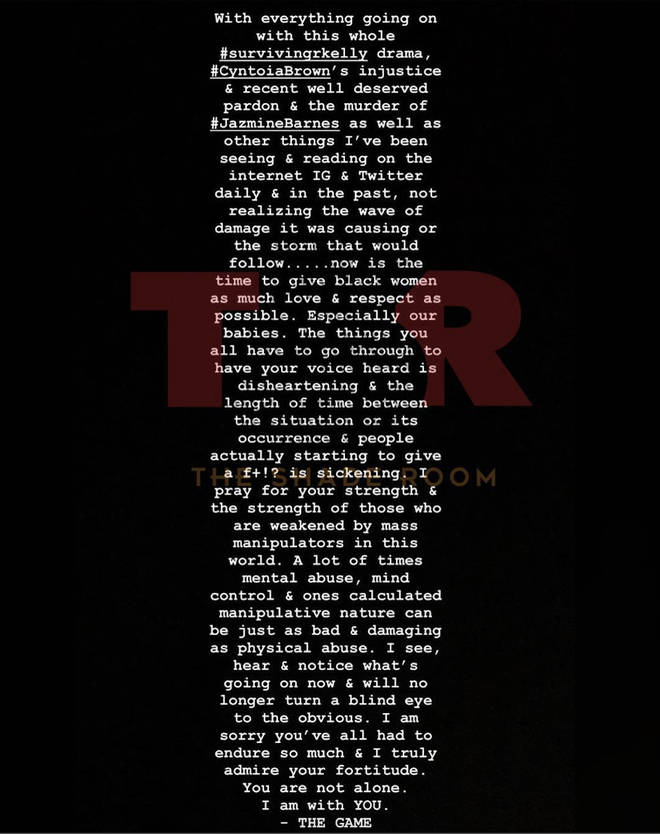 "I pray for your strength & the strength of those who are weakened by mass manipulators in this world. A lot of times meant abuse, mind control & ones calculated nature can be just as damaging as physical abuse."
"I see, hear and notice what's going on now and will no longer turn a blind eye to the obvious. I am sorry you've all had to endure so much & I truly admire your fortitude."
"You are not alone," he concluded, "I am with YOU."
Meanwhile, recent reports claim that R. Kelly is currently under criminal investigation as a direct result of the claims made in 'Surviving R. Kelly.'
The singer continues to vehemently deny the accusations of abuse and pedophilia made against him.