R Kelly 'Captive' Begged To Reach Out By Dad In Emotional Instagram Video
9 January 2019, 16:18 | Updated: 9 January 2019, 16:23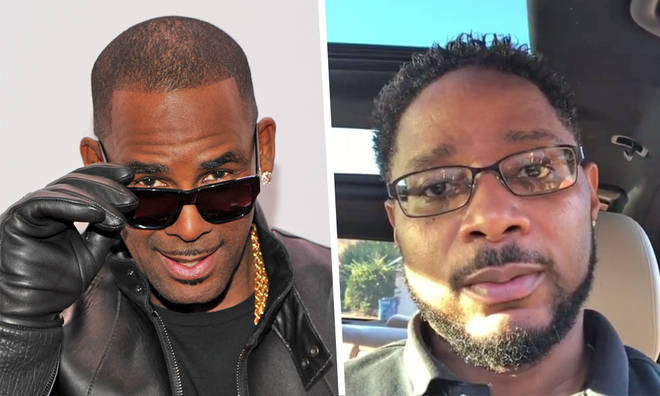 Jocelyn Savage's father posted the emotional plea for his daughter to contact her family on Instagram following the 'Surviving R Kelly' documentary.
R Kelly has hit the headlines since the 'Surviving R Kelly' documentary saw new claims about an underage sexual relationship with Aaliyah as well as other abuse claims revealed.
But now the father of one of R Kelly's alleged victims Jocelyn Savage has reached out to her publicly on Instagram in an emotional video.
As you can see above, the clip shows Jocelyn's dad Timothy Savage begging for his daughter to get in touch with her family as they haven't heard from her, whilst he also states he hopes that she's watched the much-talked about documentary.
Jocelyn's parents are claiming that their daughter is being held by R Kelly as part of what has been labelled by many as a 'sex cult' and they've also claimed that their daughter's contact with her family is being restricted
Alongside his emotional plea, Timothy wrote, 'Joycelyn daddy always love you please call me I need to hear from you your mommy need to hear from you and your grandmother need to hear from you and uncle's. #survivingRkelly'.
Jocelyn Savage's parents have filed harassment claims against R Kelly's manager Don Russell after they claim he sent them threats following their appearance in the 'Surviving R Kelly' documentary.
It's claimed that Russell told Timothy Savage that he "would be forced to provide information disproving Timothy" if he continued to support the documentary and that he would "ruin him, his reputation, business, and family because it would show him a liar."
Police are currently investigating the harassment claims and at the time of writing Jocelyn doesn't appear to have reached out to her parents.
> Download Our Free App For All The Latest R Kelly News!