R. Kelly's Ex-Wife Andrea Kelly Exposes Details Of Abusive Relationship With Singer
8 January 2019, 13:04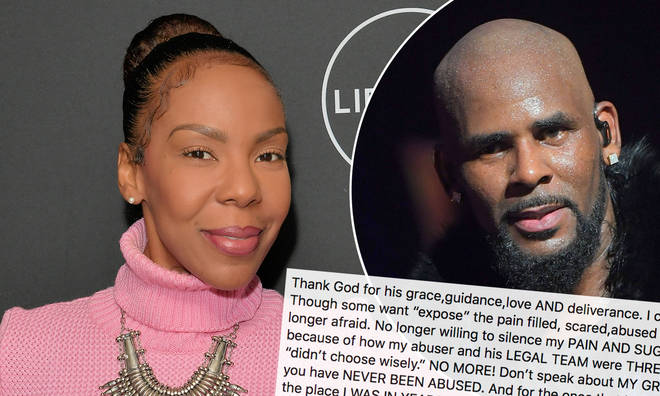 Andrea Kelly, who was married to disgraced star R. Kelly for over a decade, has spoken out once again about the abuse she ensured at the hands of the singer.
Andrea Kelly has spoken out on her abusive relationship with her ex-husband, disgraced R&B artist R. Kelly.
Kelly, who was married to the 'Ignition' singer from 1996 until their divorce was finalised in 2009, has been vocal in the past about the physical and mental abuse she dealt with during their relationship.
Following the airing of the highly-publicised documentary 'Surviving R. Kelly', Andrea wrote a post on Instagram adresseding those who have doubted her comments.
"Though some want "expose" the pain-filled, scared, abused women I was.....STOP! I AM No longer afraid," she wrote beneath an extract of an article on victims of abuse.
"No longer willing to silence my PAIN AND SUGARCOAT THE ABUSE I ENDURED because of how my abuser and his LEGAL TEAM were THREATENING to come against me if I 'didn't choose wisely,'" she continued.
"NO MORE! Don't speak about MY GROWTH OR JOURNEY especially if you have NEVER BEEN ABUSED."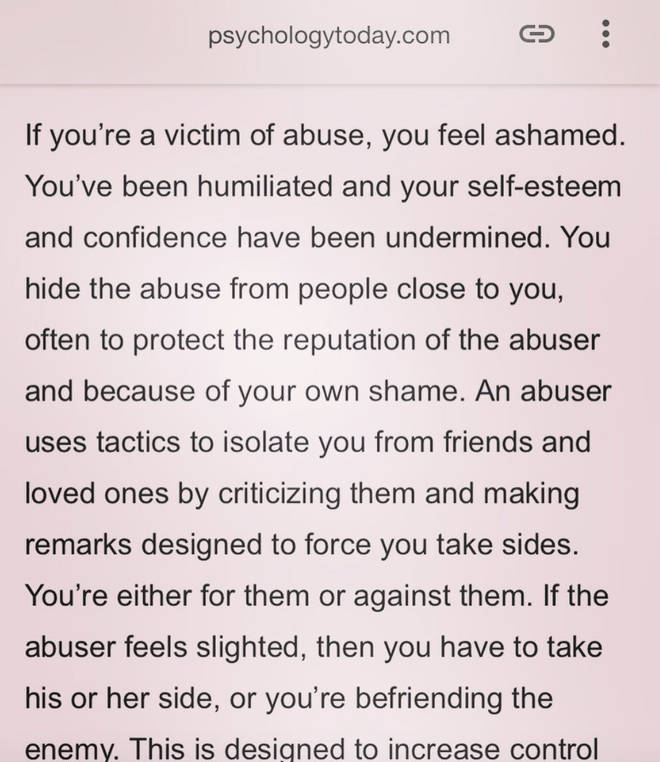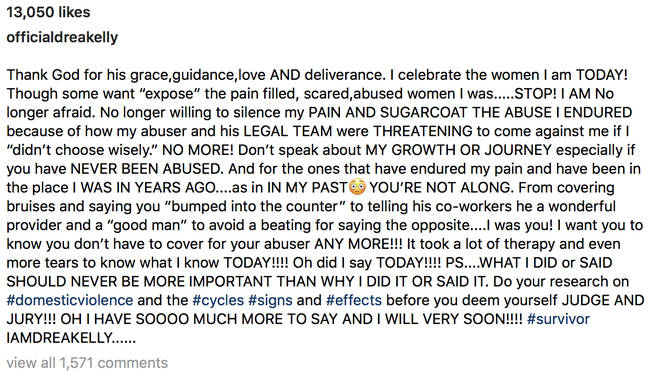 "From covering bruises and saying you 'bumped into the counter' to telling his co-workers he a wonderful provider and a 'good man' to avoid a beating for saying the opposite... I was you!"
She continued, "I want you to know you don't have to cover for your abuser ANY MORE!!! It took a lot of therapy and even more tears to know what I know TODAY!!!! Oh did I say TODAY!!!!
"PS....WHAT I DID or SAID SHOULD NEVER BE MORE IMPORTANT THAN WHY I DID IT OR SAID IT. Do your research on #domesticviolence and the #cycles #signs and #effects before you deem yourself JUDGE AND JURY!!! OH I HAVE SOOOO MUCH MORE TO SAY AND I WILL VERY SOON!"
According to sources, R Kelly has refused to watch the documentary and continues to deny the various sexual assault accusations made against him.
Celebrities including John Legend, 6LACK and Chance The Rapper have all spoken out in light of the documentary to defend the victims of Kelly's alleged abuse.