R Kelly Resurfaced Video Proves He Did Know Aaliyah's Real Age
15 January 2019, 15:50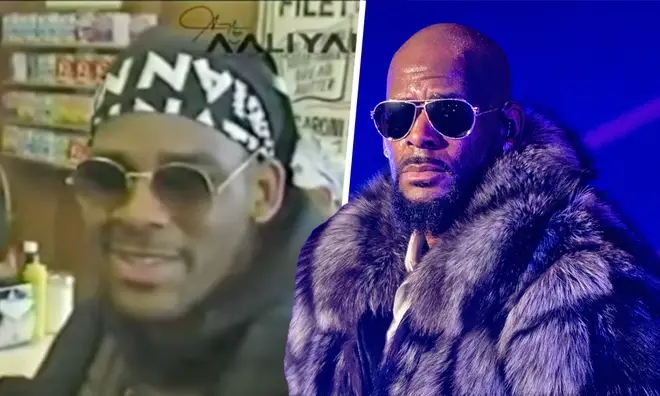 R Kelly has previously been accused of having an underage sexual relationship with Aaliyah and marrying her when she was just 15.
R Kelly's reputation has taken a real battering since the 'Surviving R Kelly' documentary aired in America, with his own daughter even sharing a statement distancing herself from her "terrible father".
Following claims in the documentary that suggested R Kelly did have an underage sexual relationship with Aaliyah when she was just 15, R Kelly's lawyer denied that the 'Ignition' knew how old Aaliyah was, but an old video has resurfaced proving he did.
Aaliyah & R Kelly : Aaliyah & R-Kelly in 1994
Appearing on Good Morning America last week and discussing R Kelly's rumoured marriage to Aaliyah when she was 15, his lawyer Steven Greenberg said, "My understanding is that she did not claim to be 15 and, in order to get married, she had to lie about her age. [He had] no idea."
After TMZ showed him the video above, which sees R Kelly admit "right now I'm producing a very talented lady — a young lady. She's 14, Aaliyah.," Greenberg retracted his previous denial.
Greenberg went on to tell TMZ, "That was 20 years ago. I didn't know him 20 years ago, I didn't represent him 20 years ago.And, I wasn't invited to any wedding."
The scandal around R Kelly appears set to continue for a while yet and a number of other stars have been dragged into the deabte, with French Montana recently being forced to address a statement which seemed to support R Kelly.
Timbaland was also caught up in a fresh Aaliyah scandal after 'Surviving R Kelly' aired as a video resurfaced of him admitting to being in love with Aaliyah as a youngster.
> Download Our Free App For All The Latest R Kelly News!