R. Kelly Releases Statement After Birthday Party Is Crashed By Police Amid Controversy
11 January 2019, 11:00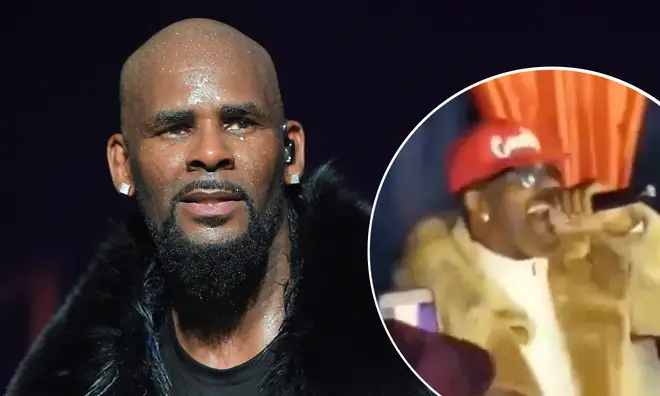 The 'Ignition' singer was celebrating his 52nd birthday at a Chicago nightclub when police interrupted the party, following the ongoing controversy surrounding his alleged sexual misconduct.
R. Kelly's birthday party was interrupted by police, responding to a call about a warrant for the singer's arrest, reports claim.
The R&B singer was celebrating his 52nd birthday at a Chicago nightclub in the early hours of Thursday morning (10th Jan.) when the police received a call alerting them of Kelly's presence.
Law enforcements later confirmed that after making contact with Kelly in the club, however, they determined there was no warrant out for his arrest, and left the singer to enjoy his night charge-free.
At one point, the raucous party saw Kelly take to the microphone to sing opening lines to his hit 'Bump N' Grind.' The signer then appeared to address the ongoing controversy around him directly.
"Y'all motherf*ckers don't know it's my motherfuckin' birthday and I don't give a f*ck what's going on," he said as hoards of screaming fans gathered around him.
The incident comes after it was reported that Kelly is currently under criminal investigation as a direct result of the allegations made in the highly publicised docuseries 'Surviving R. Kelly'.
Police allegedly visited the singer's Chicago home where his rumoured "sex cult" is said to be based, while urging Kelly's alleged vistims to "come forward" to aid the investigation.
Kelly has been accused of mental, physical, and emotional abuse, sexual misconduct, predatory behaviour and pedophilia, all of which he has vehemently denied.
Earlier this week, the father of one of Kelly's alleged victims, Jocelyn Savage, reached out to her publicly on Instagram in an emotional video begging her to get in touch.