R Kelly's Daughter Shares Honest Statement About Her "Terrible Father"
11 January 2019, 11:40 | Updated: 11 January 2019, 11:41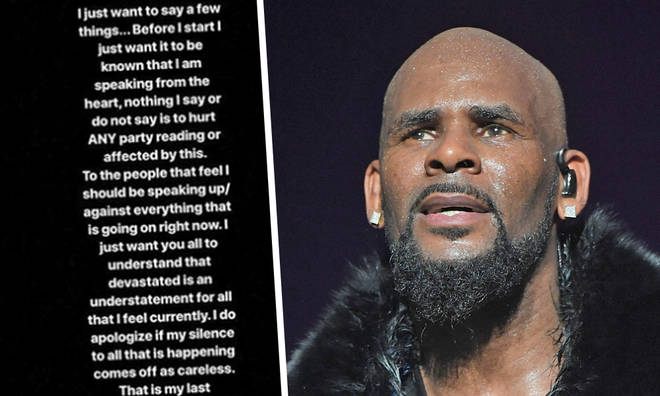 After 'Surviving R Kelly' revealed some shocking abuse claims about the R&B star, his daughter has now issued a statement about her dad.
R Kelly's reputation has been shattered following claims about an alleged underage sexual relationship with Aaliyah amongst other abuse claims - and now his daughter has claimed the series was a "reminder of how terrible my father is."
Taking to Instagram, R Kelly's daughter Joann Kelly (who goes by the name of Buku Abi) posted a strongly worded and powerful message in which she says, "My mother, siblings, and I would never condone, support or be apart of ANYTHING negative he has done,"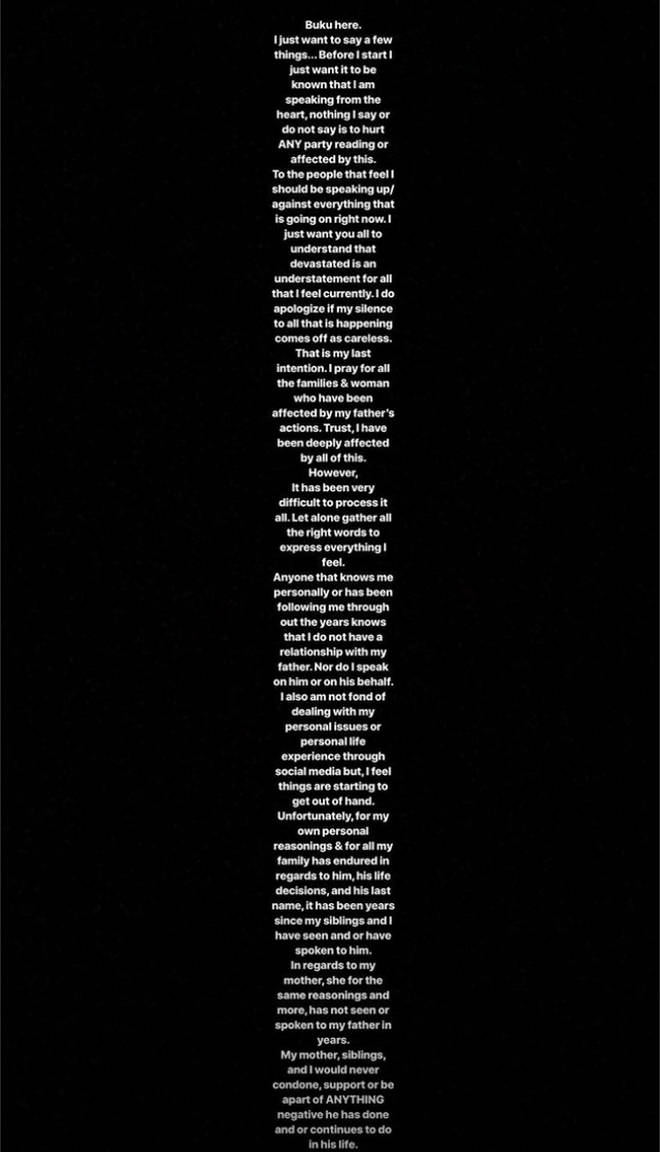 In her statement Joann writes, "To the people that feel I should be speaking up/against everything that is going on right now, I just want you all to understand that devastated is an understatement for all that I feel currently."
"I do apologize if my silence to all that is happening comes off as careless. That is my last intention. I pray for all the families & women who have been affected by my father's actions. Trust, I have been deeply affected by all of this."
She goes on to say, "The same monster you all confronting me about is my father. I am well aware of who and what he is. I grew up in that house. My choice to not speak on him and what he does is for my peace of mind. My emotional state. and for MY healing. I have to do & move in a manner that is best for me."
Opening up about her "terrible father", Joann continues, "Reminders of how terrible my father is, and how we should be speaking up against him, rude comments about my family, fabricating me, my siblings, & our mother's 'part,' etc., does not help my family (me, my sister, my brother, and my mother) in our healing process. Nor does it allow a safe space for other victims who are scared to speak up."
Revealing her fractured relationship with R Kelly, Joann openly admits that she "does not have a relationship with my father, not do I speak on him or on his behalf".
In a club appearance on his birthday recently, R Kelly told an onlooking crowd that he "don't give a f**k about what's going on", much to the shock of people on social media.
> Download Our Free App For All The Latest R Kelly News!