Pusha T Reveals Kanye West's Involvement In Drake Diss Track 'The Story Of Adidon'
6 September 2018, 17:19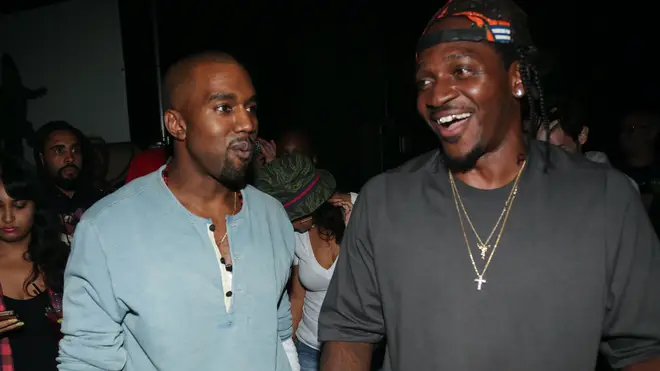 Pusha has opened up amidst the ongoing drama...
Pusha T has revealed Kanye West's involvement in his brutal Drake diss track 'The Story Of Adidon'.
Following Kanye West's admission that he didn't leak any information about Drake's son, Pusha T has added further context about the infamous song.
"I never told [Kanye West] about it," said Pusha T in a new interview with radio personality Big Boy.
"When we get into my family I don't have to discuss nothing with nobody. Ain't no clearance ain't no playing it for, ain't no nothing. We're not doing that."
Watch the interview clip below.
Kanye West has told Drake that he was wrong for not discussing the Pusha T issue before it escalated to diss tracks.
However he added that once Drake mentioned Pusha T's fiancée, he couldn't stop him from releasing 'The Story Of Adidon'.
Meanwhile, Drake is yet to publicly address his issue with Kanye West.
However he has continued to diss Kanye West on stage, on songs and via Instagram.
Drake is currently on his Aubrey & The Three Migos tour across the US and the UK.