Nicki Minaj & Gucci Mane Throw Mansion Party In Their 'Make Love' Video – WATCH
29 March 2017, 16:38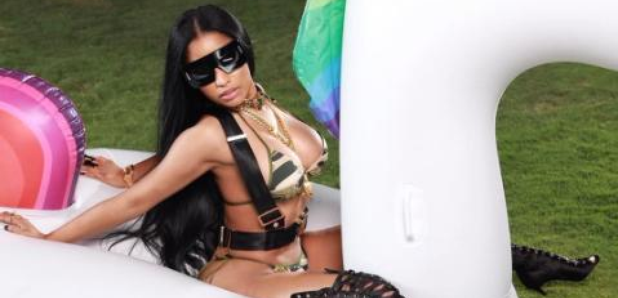 The official video is here!
Nicki Minaj and Gucci Mane have released the colourful visuals for their collaboration 'Make Love'.
The pair throw a huge mansion party surrounded by models, as Nicki Minaj straddles an inflatable unicorn.
Watch the full video below:
The track first made headlines after it sparked the feud between Nicki Minaj and Remy Ma.
"I rep Queens where they listen to a bunch of Nas, I'm a yes and these b*tches are a bunch of nahs," she raps.
"Oh you the queen of this here? One platinum plaque, album flopped, b*tch where."
Meanwhile, Nicki Minaj is currently reshooting the video for her other Remy Ma diss track 'No Frauds' after she filmed scenes on Westminster Bridge days before the recent terror attack in London.
She is also set to appear in the music video for her new David Guetta and Lil Wayne collaboration 'Light My Body Up'.