Jay Z's mother Gloria marries longtime girlfriend alongside star-studded guests
4 July 2023, 12:22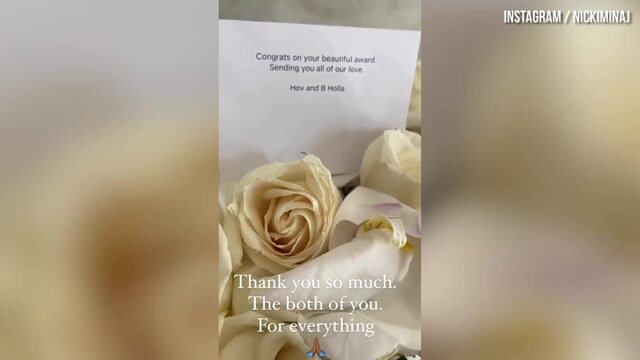 Nicki Minaj gets flowers from Beyonce and Jay-Z
Jay Z's mother Gloria married her longtime partner Roxanne Wilshire with Beyoncé and Tyler Perry among the famous guests in attendance.
Jay Z's mother Gloria has tied the knot with her longtime partner Roxanne Wilshire in a ceremony last week with a whole host of celebrity guests.
The '99 Problems' rapper attended with his wife Beyoncé and their children to the New York affair as Beyoncé starts her North American leg of the Renaissance World Tour this week.
Gloria and Roxanne have been dating for a while and Jay Z has been fully supportive after she opened up about her sexuality as seen in the 2017 track Smile: "Mama had four kids, but she's a lesbian/Had to pretend so long that she's a thespian/Had to hide in the closet, so she medicate/Society shame and the pain was too much to take."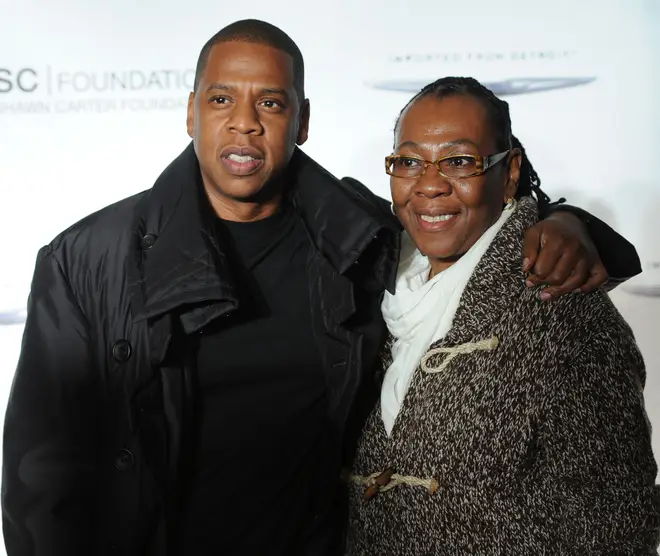 Beyoncé and her 11-year-old daughter Blue Ivy were seen wearing slinky dresses alongside Tina Lawson walking down a Manhattan street.
Jay Z, whose real name is Shawn Carter, then opted for a blue tailored suit and bowtie as he entered the venue.
According to TMZ, other guests included Kelly Rowland, Tyler Perry and Corey Gamble as they partied hard until the early hours of the morning.
Jay Z's mother reportedly wore a white suit as her now-wife wore a gold shimmery dress.
The rapper has spoken about his mother's sexuality during an interview with David Letterman and said: "Imagine having to live your life as someone else and you think you're protecting your kids."
"For her to sit in front of me and tell me 'I think I love someone', I really cried… I cried because I was so happy for her that she was free."
Idris Elba Says His Character In Hijack Is Annoying & Just "Not That Guy" 🙄 | Capital XTRA