Who is Eminem's child Stevie? Age, TikTok & more revealed
16 August 2021, 17:45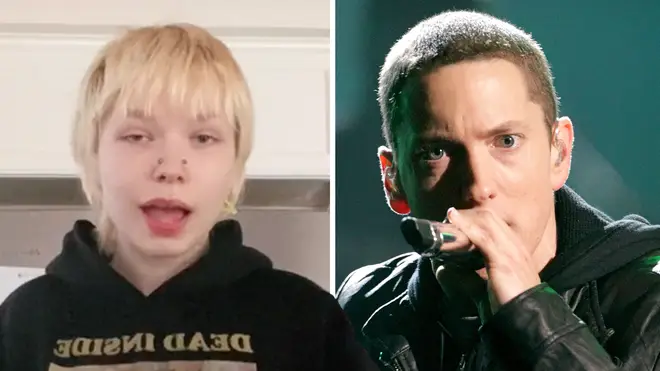 Eminem's child, Stevie, recently came out as non-binary. Here's what we know about them...
Eminem's child, Stevie Scott Mathers, has been in the headlines recently after coming out as non-binary in an announcement on TikTok.
Stevie, 19, confirmed that their pronouns are they/she/he. Shortly before coming out as gender fluid, Stevie has seemingly called out the 48-year-old rapper.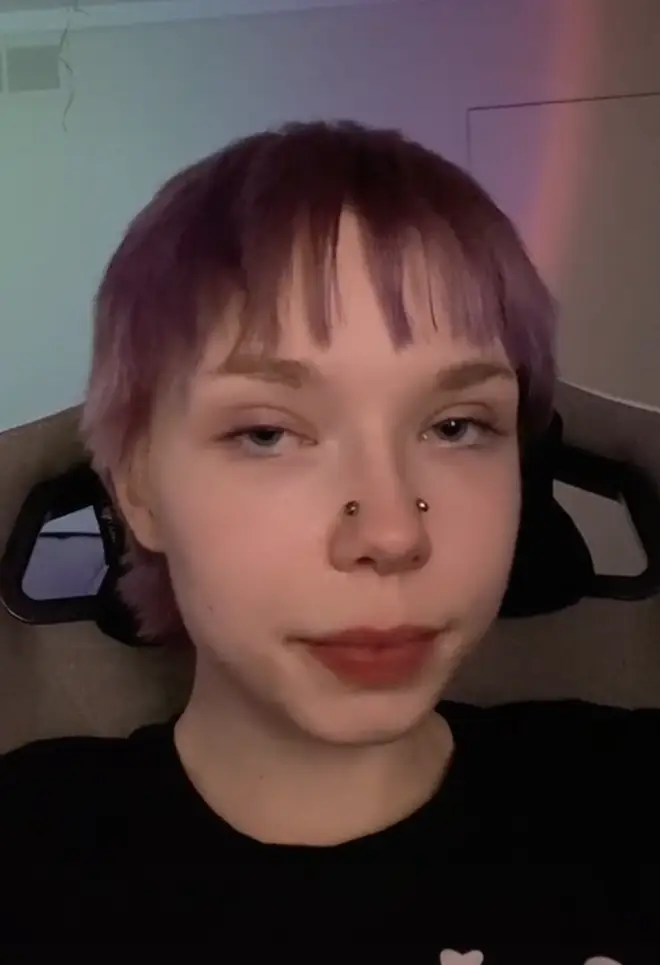 In a video on TikTok, Stevie hinted that Eminem had failed to tell them that they're adopted.
Stevie seemingly claims they found out Em was not their biological father after being sent an article of their biological dads death.
The clip also hints that the rapper falsely claimed to be their biological father.
But who is Stevie Scott Mathers?
Who is Stevie?

Stevie is the biological child of Eminem's ex-wife Kim Scott and Eric Hartter.

Kim was romantically linked to Hartter during a time where she was separated from Eminem.

Harteer was a popular tattoo artist, who passed away in 2020.

Stevie.

Picture: TikTok/@st0nedc0w

In 2005, Eminem adopted Stevie after he and Scott has gotten back together.

The couple got married in 2006 but divorced again that same year.

How old is Stevie?

Stevie Laine Scott Mathers (born: Whitney Laine Scott) is currently 19-years-old.

They were born on April 16th, 2002 in Saint Joseph, Missouri, United States and raised in Michigan.

Stevie's birth zodiac sign is an Aries.

What is Stevie's TikTok?

Stevie has built a strong following on TikTok, with their account boasting over 27.2k followers.

Their TikTok account handle is @st0nedc0w.

Stevie often revealed new information about them on TikTok, for example their gender fluidity and seemingly that Eminem hid the fact that they were adopted.

They also share fun content of them doing hair tutorials, using cool filters and more.

Check out some of Stevie's posts below.

How did Stevie come out as non-binary?

Stevie took to TikTok to announce that they were identified as non-binary.

They shared a video which shows their transformation over the years, with the caption: "Watch me become more comfortable with myself," and "forever growing and changing."

They used the hashtags #genderfluid #bi and #nonbinary in the post.

In the clip, they wrote out their pronouns, telling people: "call me Stevie (they/she/he)," which was liked by sister Hailie Jade, Eminem's biological daughter with Kim.

Eminem's child Stevie hints at rapper not telling them they're adopted

Does Stevie have instagram?

Stevie doesn't have an Instagram account, as far as what we know of.