Did Eminem Copy Danielle Bregoli On His New Album 'Kamikaze'?
7 September 2018, 10:27 | Updated: 7 September 2018, 10:30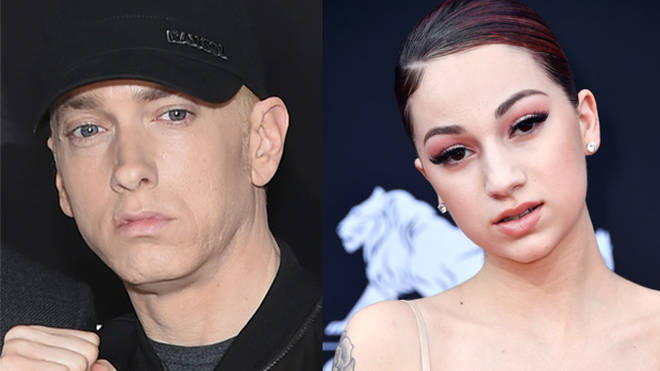 Fans have been comparing the songs by Danielle Bregoli and Eminem on social media...
Eminem is being accused of copying 'Cash Me Outside Girl' Danielle Bregoli on his surprise new album 'Kamikaze'.
Fans are claiming that Slim Shady has taken inspiration from Bhad Bhabie's song 'Hi Bich' for a new song called 'Not Alike'.
Eminem is facing lots of angry responses from Tekashi 6ix9ine, Machine Gun Kelly, Joe Budden, Ja Rule and more following the release of his latest album.
However 15-year-old Danielle Bregoli has now been brought into the viral debate around Eminem, despite not being mentioned on the project.
Fans have been comparing the two songs on social media and showing similarities.
After seeing the speculation, Danielle Bregoli told her fans that she'll "take that as a compliment."
Eminem is yet to respond to the comparisons with Bregoli and also hasn't addressed any of the angry disses aimed in his direction following his 'Kamikaze' album.
However it has been confirmed that Eminem is now back in the studio working on new music, with rumours that he is working on a Machine Gun Kelly diss track.