'Cash Me Outside' Girl Just Dropped A Rap Single And You're Going To Hate It
25 August 2017, 12:27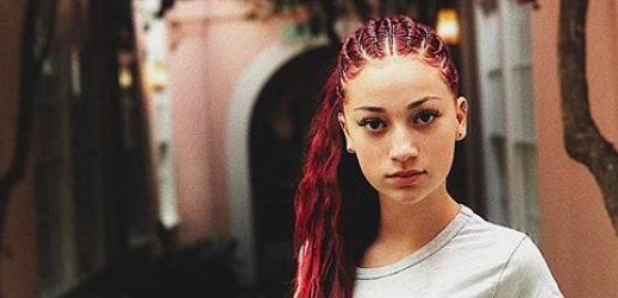 Check out some of the lyrics to 'These Heaux'...
It looks like the 'Cash Me Outside' girl is milking her 15 minutes of fame for all they're worth.
Danielle Bregoli, better known by her reality TV moniker following her infamous appearance on Dr. Phil, has generated a serious amount of press and controversy since becoming a meme at the start of the year.
After it was previously reported that Bregoli was working with Eminem's producers, news has now surfaced that the 14-year-old has indeed got new music on the way.
Take a listen below.
"These hoes be lackin', see me in back and … they talk all this sh*t but don't say it in person," she spits on the track.
"Water, water drippin', come take a peek … you in a trailer hoe, bitch you can't compete," she adds, before making a not-so-sublte hint towards sipping lean - a concoction of codeine and soft drink.
"Got red in my cup, no it's not kool-aid."
The internet sensation has even bagged her own rap name - 'Bhad Bhabie.'
While the single is yet to have a release date, it's likely that the teen will earn some serious bucks from it - reports surfaced earlier in the year the Bregoli is set to become a millionaire before the end of 2017.
Meanwhile, Bregoli recently hit headlines after being hit with a five year probation sentence following a string of offences including stealing a car.