Azealia Banks Claims UK Artists Are Not A "Legitimate Part Of Rap Culture"
5 November 2018, 16:26 | Updated: 5 November 2018, 16:31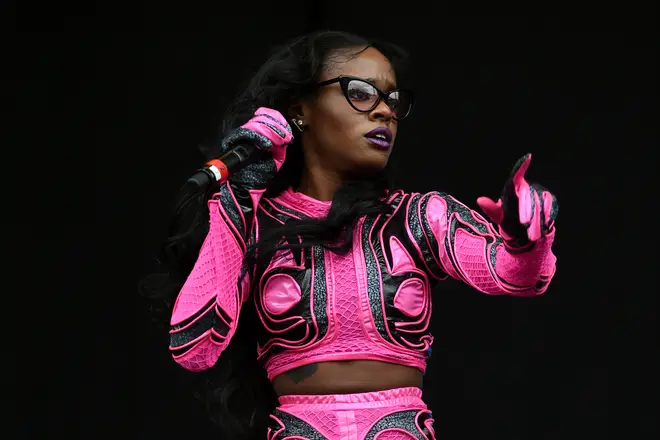 Azealia Banks, who regularly feuds with Nicki Minaj and Iggy Azalea, has now turned her attention to the UK music scene.
Azealia Banks has claimed that UK rappers are not a "legitimate part of rap culture" during her latest Twitter rant.
The 212 rapper, who was recently feuding with Stefflon Don, has thrown shade at music from artists including Skepta, Stormzy, J Hus, Dave and more.
"The fact that UK rappers think anyone considers them a legitimate part of rap culture makes me giggle," she tweeted.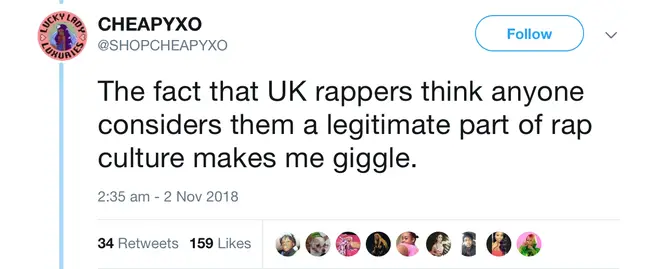 Some fans were quick to defend the UK music scene on Twitter.
We have a problem. You're JUST being invited back to the UK, and you say trash like this? They believed in you and your music when the US thought you were an art project.
I understand going after HER, but they also have Stormzy, Lady Leshurr, Shystie, Tinie, and the list goes on. pic.twitter.com/DnwiRBjkPg

— Michael Archer (@DrivenByABeat4) November 2, 2018
ok drag steff all you want but what we're NOT gonna do sis is discredit ALL the hardworking UK rappers

— thicc legend (@ThatVeganslut) November 2, 2018
the amount of people who considers them a legitimate part of rap might be bigger thatn the amount of people who consider you relevant.

— bertas ulozevičius (@bertasuloz) November 2, 2018
This isn't the first time that Azealia Banks has shown her dislike for UK Hip-Hop after previously claiming that "UK rap is just a disgrace to rap culture in general."
At the time she made the comments in 2016, she was faced with a huge backlash from the UK music scene and also dropped from a London music festival.
Azealia Banks was also banned from Twitter for racist comments made towards former One Direction singer Zayn Malik.
However despite being previously banned, Banks has made a new Twitter profile.
She has also taken shots at her long-running rival Iggy Azalea, after the 'Fancy' rapper announced that she had parted ways from her label Island Records.