Azealia Banks Called Out Grime & UK Rap And Got Shut Down
11 May 2016, 16:57 | Updated: 12 May 2016, 17:31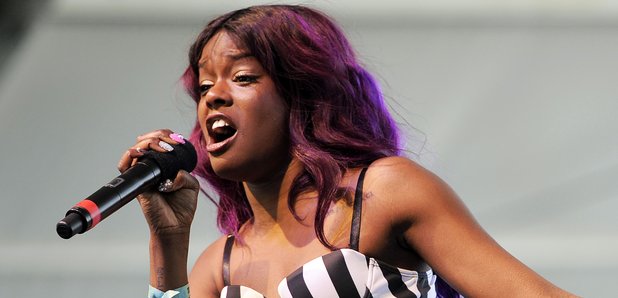 The UK has hit back.
Update
11th May 2016
The UK Rap and Grime community have hit back against Azealia Banks' claims that they are a "disgrace to rap culture".
The controversial US rapper made the wild claims in an explosive Twitter rant this morning. However artists are now firing back.
UK singer MNEK was one of the first to respond after he claimed that she invited him to dinner last year and she responded with a homophobic slur.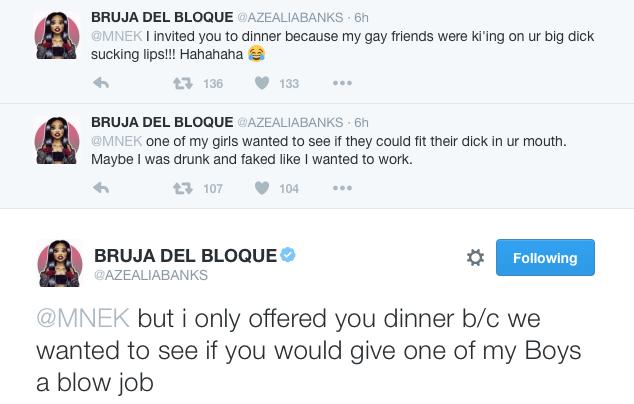 He responded with: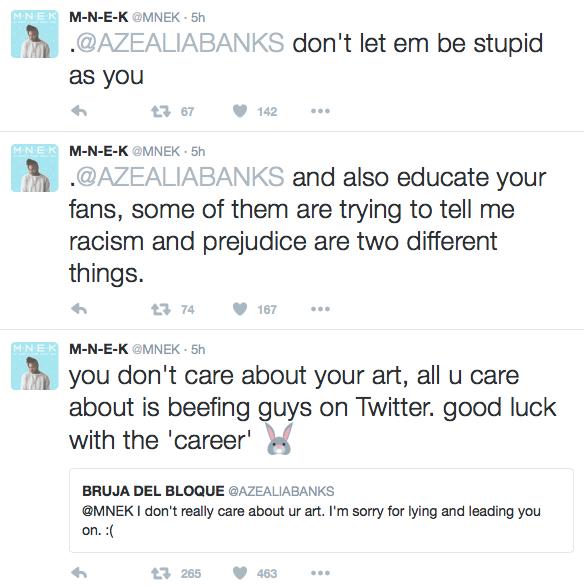 Then other members of the Grime and Rap community continued to shut her down.
You shouldn't argue with fools because people from a distance can't tell who's who

— #YOUDUNKNOW (@JCLARKE_GHETTS) May 11, 2016
wat have I woke up to lol #bdl

— BigNarstie BDL (@bignarstie) May 11, 2016
@AZEALIABANKS Please dont talk about Grime or UK rappers you are very average and i will spin you back into your mothers womb.

— NOLAY (@OfficialNolay) May 11, 2016
May 11, 2016
The bitter, hate fuelled people using the platform they've been blessed with to spread racism and fuckery get... pic.twitter.com/aZwJtl8jBs

— DJ Logan Sama (@djlogansama) May 11, 2016
I think it's safe to say Azealia Banks: career dun fam

— Plastician (@djplastician) May 11, 2016
Its a shame you said that @AZEALIABANKS. Your music was respected here.

— SPLURGEBOYS / PAP™ (@splurgeboys) May 11, 2016
Your calling people nerdy when you're only known for being a bad gal with caps lock & emojis. Keyboard rudegirl ting https://t.co/AqSxDIS8ip

— Manga (@MangaStHilare) May 11, 2016
It's cool you don't like our thing @AZEALIABANKS we don't wanna hear you rap over techno and house anyway

— P Money (@KingPMoney) May 11, 2016
@AZEALIABANKS clapped ! pic.twitter.com/scenHdHIWN

— Kozzie (@OfficialKozzie) May 11, 2016
People need to realise, we ain't looking for acceptance out here. We set the ting

— SYSTEM KILLER (@BigFris) May 11, 2016
@AZEALIABANKS it's not about being sensitive. U just cursed us all. U should of got your hair done before you starting talking

— SLEEKS (@SleeksSection) May 11, 2016
Artists such as Skepta and Stormzy have yet to respond.
Azealia Banks has built a reputation for being controversial on social media, following rants at Kanye West, Beyonce, Iggy Azalea and more.