Azealia Banks Calls Grime & UK Rap A "Disgrace"
11 May 2016, 15:54 | Updated: 12 May 2016, 17:30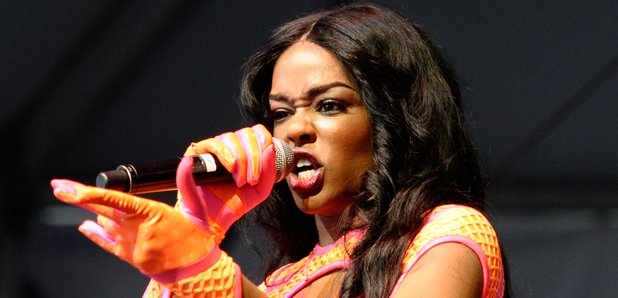 Azealia had some harsh words to say.
Update
11th May 2016
Azealia Banks has labelled Grime and UK Rap a "disgrace" in a new Twitter rant.
The controversial rapper, who is known for her colourful outbursts on social media, has sent shots at music from the likes of Skepta, Stormzy and more.
"The UK really can't rap though. UK rap is just a disgrace to rap culture in general," she began.
The '212' rapper then continued to rip into UK culture, adding: "Rap/Hip-Hop culture is American in its purest form.
"UK rappers never have swag. It's always forced."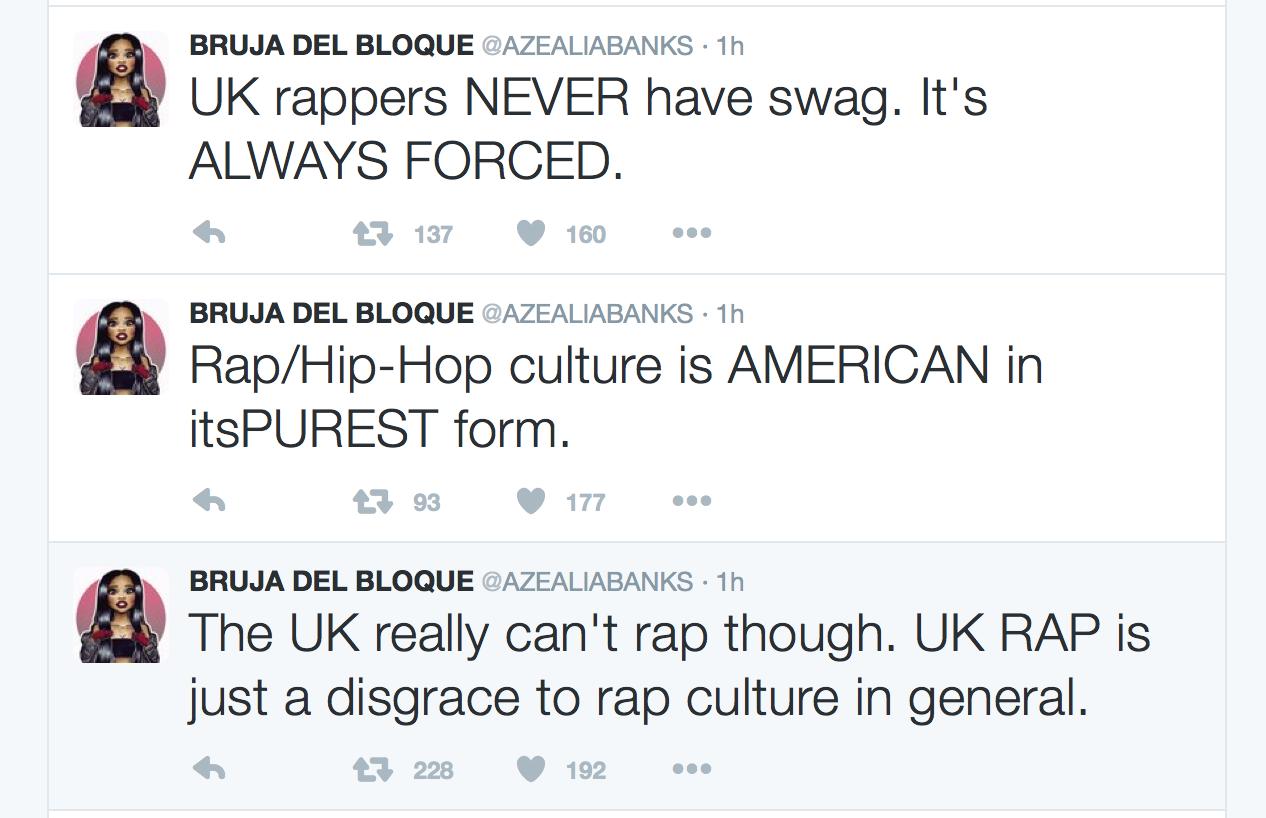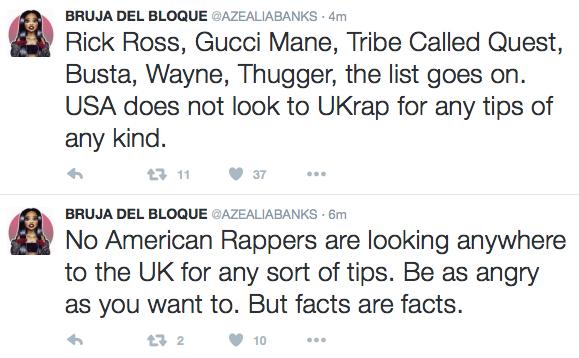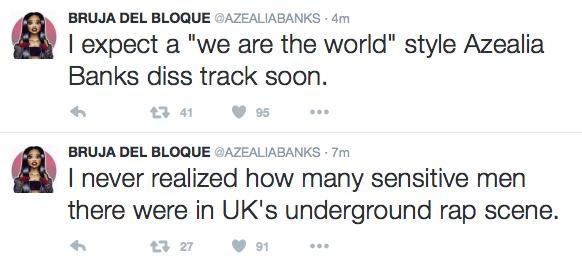 Banks then appeared to encourage artists from the UK to respond.
"Feed Me. I want it. Please!" she said.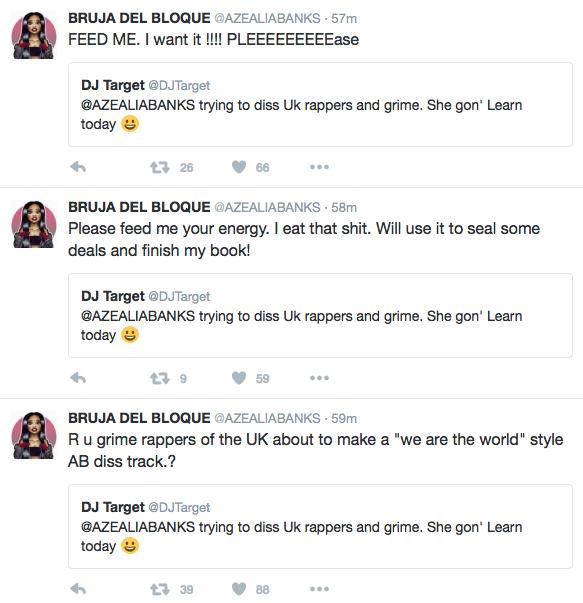 She also aimed a number of racial slurs at former One Direction singer Zayn Malik, following her claims that he plagiarised her in his latest music video.
No lies ... I see you reaching but I don't care

— zayn (@zaynmalik) May 10, 2016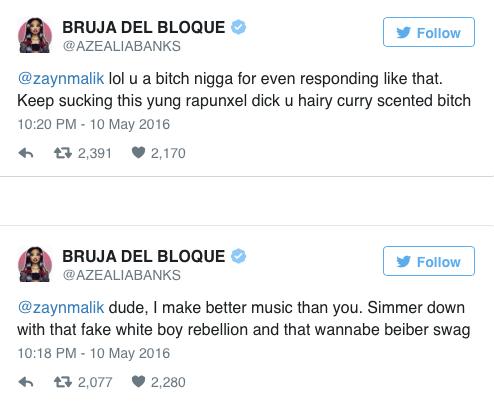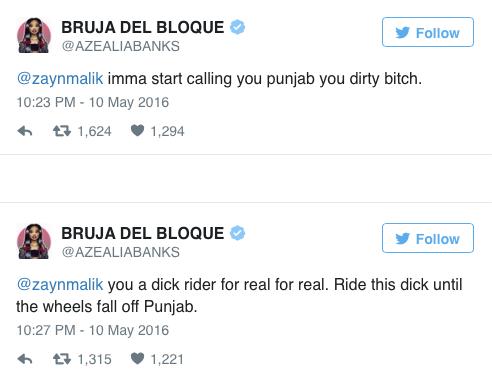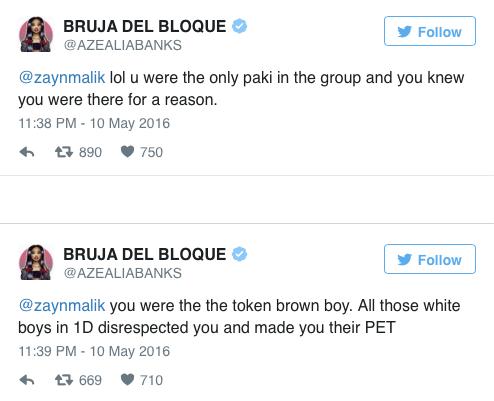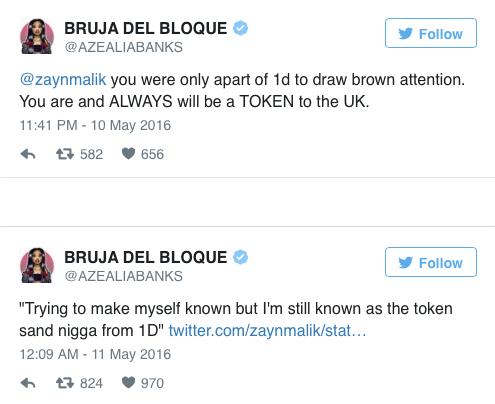 Azealia Banks, who previously claimed to be deleting her social media accounts, has also fired shots at Kanye West , Beyonce and Iggy Azalea in recent rants.
The UK scene has responded. Check out some of the best comebacks here.