Tyga Captions Instagram Post With Ex Kylie Jenner's Viral 'Rise And Shine' Meme
18 October 2019, 10:19 | Updated: 6 October 2020, 08:54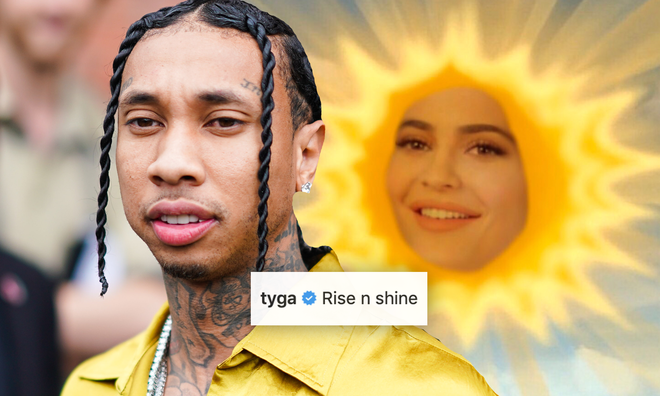 The 'Rack City' rapper referenced his ex-girlfriend's viral "rise and shine" clip while showing off his new whip.
As Kylie Jenner's singing skills continue to go viral, it appears the meme also caught the eyes and ears of one of her famous ex's.
The 22-year-old reality TV star took over the Internet this week with a clip showing her waking up 1-year-old daughter Stormi Webster from a nap during her lavish office tour.
Kylie, who recently split from rapper ex-boyfriend Travis Scott, switched on the lights in Stormi's nursery and belted out the lyrics, "Rise and shine!", and some hilarious memes ensued online.
Surprisingly, the clip earned a nod from Tyga, as the 'Rack City' rapper, 29, dropped Kylie's new lyrics on an Instagram post. Sharing a snap of his bold tiger-print Ferrari, he captioned it 'Rise n Shine'.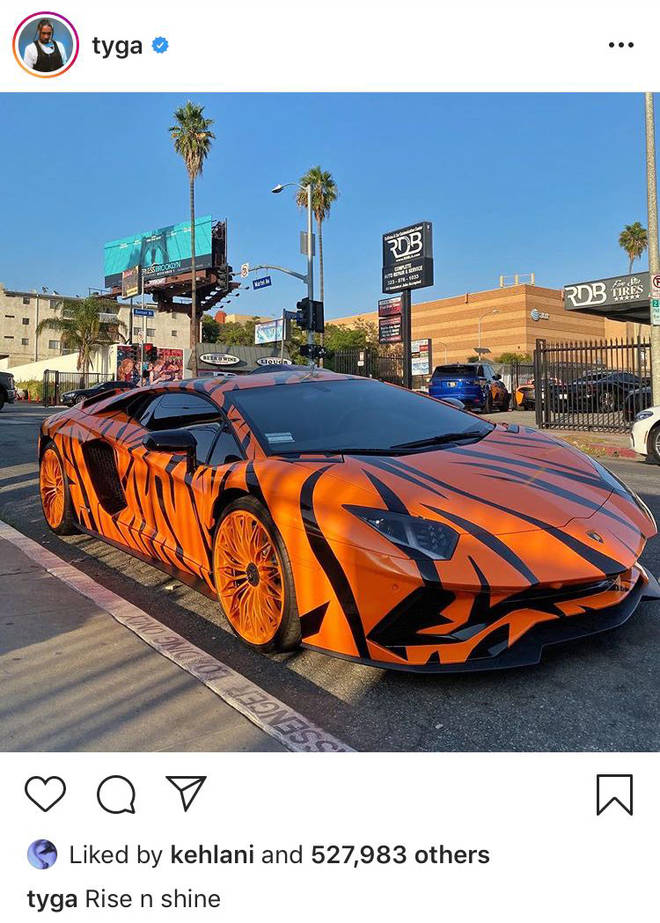 Commenters flooded the post with varied reactions, with some calling the rapper "petty" for referencing the clip in light of Jenner's recent split with Scott.
Others suggested that caption may suggest that the ex-couple might be getting back together, with one writing, "You and Kylie are up to sum cause this getting too real now."
Last week, Tyga was accused of trolling Travis Scott, 28, after the rapper was spotted wearing the 'ASTROWORLD' hitmaker's brown Air Jordan 1 Retro High sneakers.
"Kylie got him those kicks," said another, while one user wrote, "Did Kylie plug you those sneakers?" Kylie and Tyga dated from 2014 to early 2017, breaking up shortly before her relationship with Scott began.
Rumours of Tyga and Kylie's romance rekindling kicked off earlier this month as Jenner was spotted in the early hours arriving at the same hotel Tyga was recording at.
Jenner vehemently denied linking up with her ex, tweeting, "The internet makes everything 100 times more dramatic than what it really is. There was no "2am date with Tyga". You see me drop two of my friends off at a studio that he happened to be at."