Tyga Spotted Wearing Travis Scott's Shoes Amid Kylie Jenner Date Rumours
10 October 2019, 10:46 | Updated: 6 October 2020, 08:55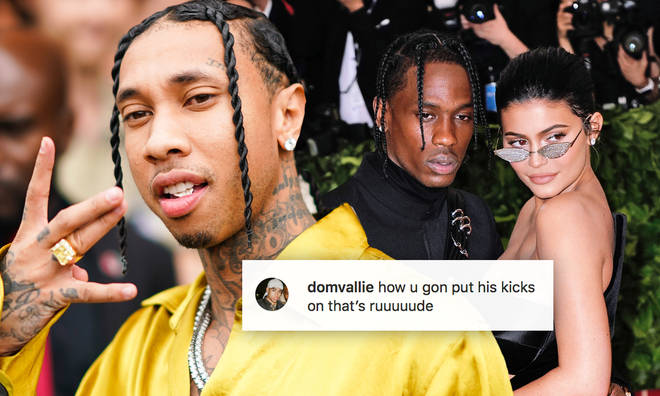 The 29-year-old 'Taste' rapper has been accused of trolling Kylie Jenner's babydaddy after posting a picture of himself wearing Scott's Air Jordan 1's.
Tyga is being accused of "trolling" Travis Scott following his split with ex-girlfriend Kylie Jenner.
In a photo posted to his Instagram, the 29-year-old rapper appears to be wearing the 'ASTROWORLD' hitmaker's brown Air Jordan 1 Retro High sneakers. The popular shoe features a scribbled logo of Scott's face embossed on the heel.
Fans were quick to spot the addition to T-Raww's outfit, with one writing, "how u gon put his kicks on that's ruuuuude." Another added, "already going thru the mans closet."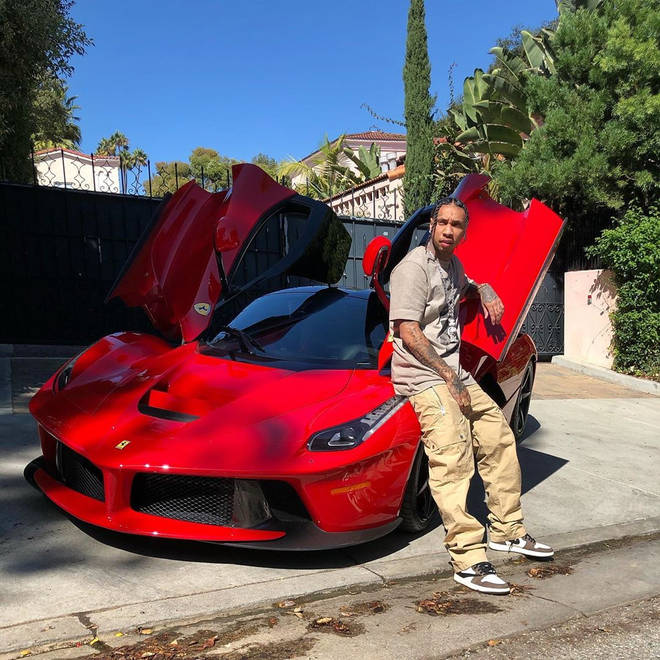 "Kylie got him those kicks," said another, while one user wrote, "Did Kylie plug you those sneakers?" Kylie and Tyga dated from 2014 to early 2017, breaking up shortly before her relationship with Scott began.
Last week, rumours of Tyga and Kylie's romance rekindling kicked off as the 22-year-old reality TV starlet was spotted in the early hours arriving at the same hotel Tyga was recording at.
Jenner vehemently denied linking up with her ex, tweeting, "The internet makes everything 100 times more dramatic than what it really is. There was no "2am date with Tyga". You see me drop two of my friends off at a studio that he happened to be at."
Jenner then confirmed her split with Scott, with whom she shares 22-month-old daughter Stormi Webster, adding that their little girl is the former couple's biggest priority.
"Travis and i are on great terms and our main focus right now is Stormi," she wrote, "our friendship and our daughter is priority."
After being dragged into the drama, Tyga initially posted a cap emoji on his Instagram stories, which many took to assume as a signal that Kylie was lying about the night at the hotel.
However, he later denied the rumours by adding the word "media" in front of the cap, suggesting that the reports about their alleged hook-up were not true.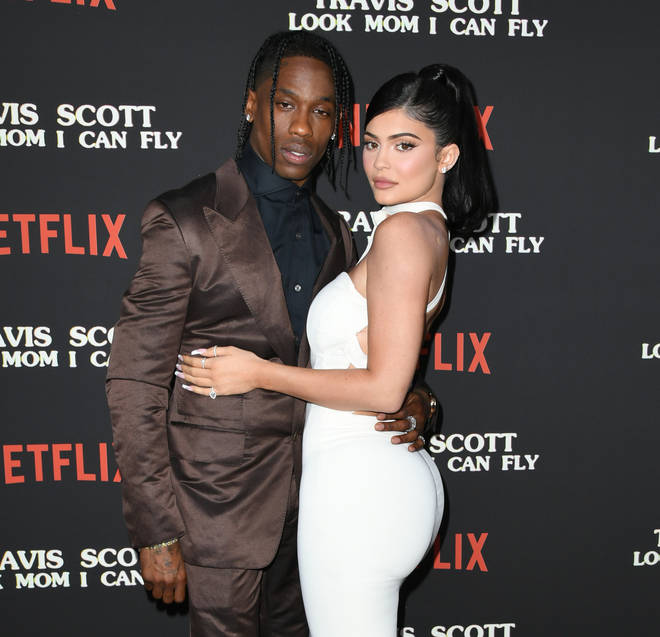 Days after the hotel sighting, however, the Kylie Cosmetics entrepreneur was pictured partying at the same West Hollywood club as Tyga. The pair reportedly arrived separately.
Earlier this week, Travis, 28, denied long-running rumours suggesting that Scott's alleged infidelity was the reason behind his split with Jenner.
Taking to Instagram stories, Scott wrote a statement calling out the stories as "false" and "simply not true".
"It's really affecting when u see false things said about u once again these false stories about me cheating are just simply not true," he wrote, adding, "Focusing on life, music, and family at this moment is what's real."