Tyga buys Avril Lavigne a custom $80,000 diamond necklace
20 March 2023, 16:43 | Updated: 20 March 2023, 16:48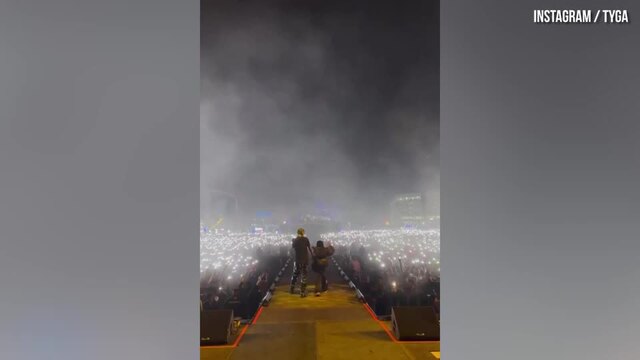 Tyga brings his son on stage for Rolling Loud performance
The rapper has bought new flame Avril Lavigne a custom necklace worth $80,000.
Rapper Tyga has purchased a necklace worth $80,000 for new flame Avril Lavigne.
The singer has been treated to a personalised necklace with a whopping 50 carats of diamonds encrusted in it, which also features the letter 'A' and two skull and crossbones.
Tyga has gifted the necklace from Mavani & Co Jewelery, which comes a month after Avril Lavigne called off her engagement to ex Mod Sun.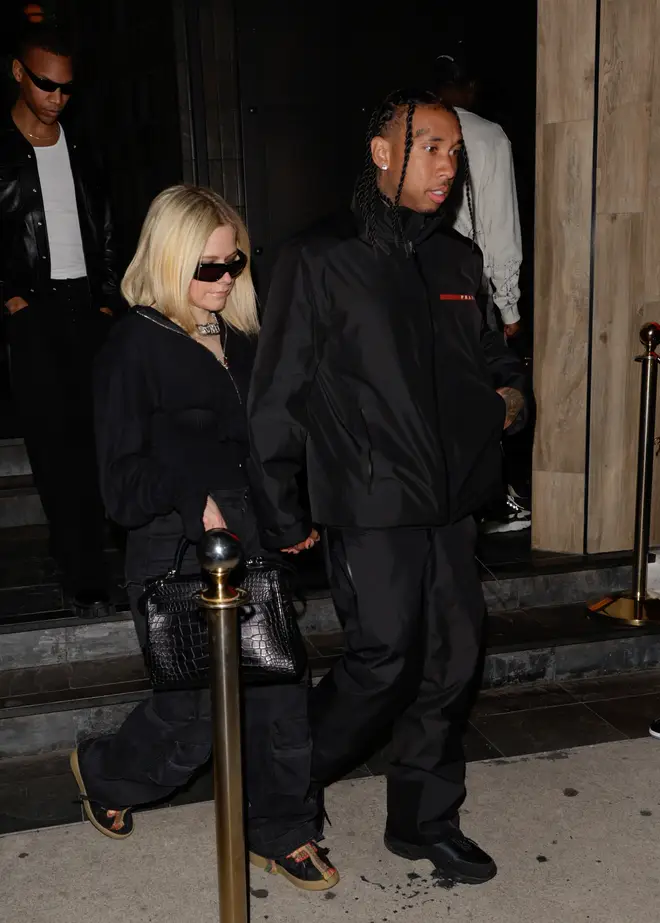 The founder of the jewellery company posted a glimpse of the chain to Instagram, and revealed that the piece features 50 carats of white and black diamonds, as well as pink sapphires.
The necklace has several pendants attached to it, including two letter 'A''s encrusted over pink hearts.
Fans were quick to comment on the piece of bling with one saying: "yga gave diamond for avril only for 1 month dating! Cool."
Another said: "She's a lucky girl!", as the jeweller also shared a paparazzi picture of Tyga and Avril wearing the chain.
Tyga and the 'Girlfriend' singer have confirmed their relationship after the pair were spotted on various dinner dates in Los Angeles.
They were spotted smooching at Paris Fashion Week this month, and Avril has confirmed that her and ex-fiancée Mod Sun are no longer together.