Travis Scott new album 'Utopia' 2022: release date, tracklist, features, songs & more
16 May 2022, 15:53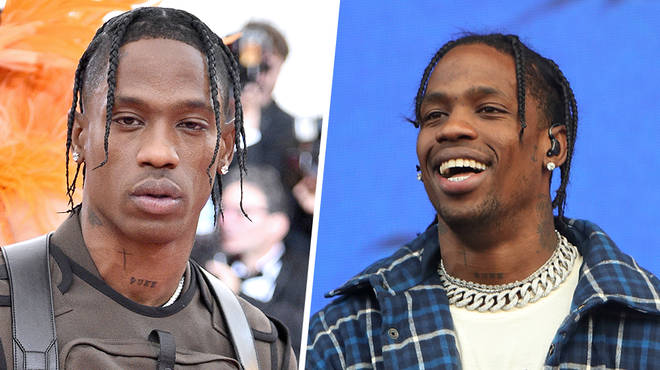 The Houston rapper has revealed that his new album 'Utopia' will be released this year.
Travis Scott has geared up his fans after releasing new details about his highly-aniticapted new album 'Utopia'.
Following the horrific incident that occurred at Travis' Astroworld Festival, which saw ten people killed and multiple injuries during his set, it's now expected for the new album to be delayed.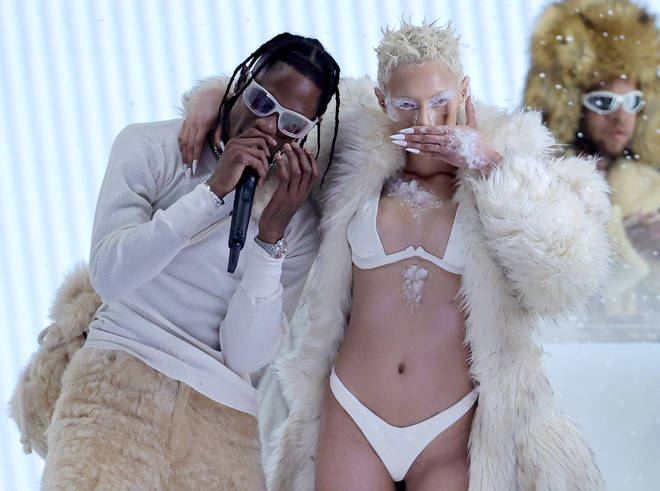 On Sunday 15th May, Scott performed at the 2022 Billboard Music Awards, debuting a new track during his performance called 'Lost Forever' as well as 'Mafia'.
Following the 2018 release of his third studio album 'ASTROWORLD', there is nothing but great expectations from the stars forthcoming project.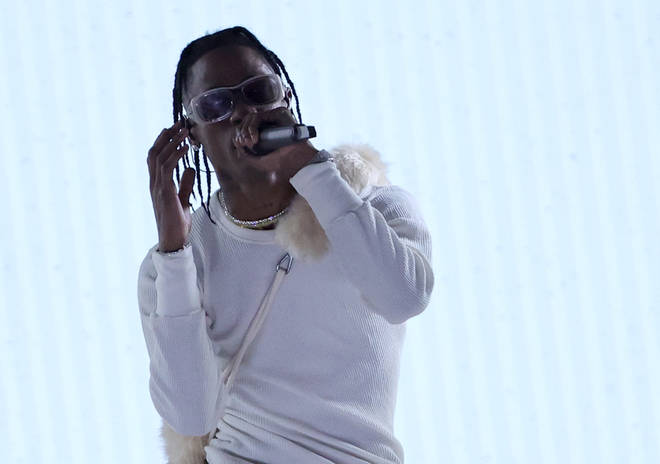 The Houston native's last album enlisted some of the biggest names in pop/rap music, including; Frank Ocean, Drake, The Weeknd, James Blake, Philip Bailey, 21 Savage, Swae Lee, Gunna, Nav, Quavo, Takeoff, Juice Wrld, Sheck Wes, Kid Cudi, Don Toliver and others.
But what does Travis Scott have in store for his upcoming album? Find out more details on the album below.
Is Travis Scott dropping a new album?

Following the Astroworld incident, where 10 people died and over 300 were injured during a crowd surge, Travis remained quiet on the album, out of respect for those affected by the incident.

However, on December 20th, Travis made his first small step over by reviving the rollout for his upcoming album Utopia changing his Instagram bio to include "Utopia" once again.

Travis Scott headlining Astroworld Festival 2021. Picture: Getty

In June 2021, Scott teased more details on the sound of Utopia. "I'm in this new album mode where it's like psychedelic rock," Scott told WWD. "So even just like the field of cactuses and mushrooms, you might get tripped out."

In a previous interview with I-D Magazine, the 'Goosebumps' rapper explained that he is developing a new sound for his upcoming project.

Travis Scott reveals he's working on a "new sound:" for his new album. Picture: Getty

Travis said, "I never tell people this, and I'm probably going to keep it a secret still, but I'm working with some new people and I'm just trying to expand the sound."

He continued, "I've been making beats again, rapping on my own beats, just putting everything together and trying to grow it really."

"That's been one of the most fun things about working on this album. I'm evolving, collaborating with new people, delivering a whole new sound, a whole new range." Travis told the publication.

He added ""I want to make a f**king new sound. I might spend days banging my head against a wall trying to figure it out, but once I do it, it's like ultimate ecstasy."

In an interview for CR Men, Travis revealed the meaning behind his 'Utopia' album.

"Medicine, nursing, being a better person, talking, language, communication—you know, a utopian state. That's what my album is about".

Travis continued: "You think utopia is a society where everything is good: health, buildings, architecture—nah. It's just about proper lines of communication," he said.

"Because that's the dystopian sh*t we're in right now. It's all hate, hate, hate, and all of that is drawn from what?

Miscommunication, non-communication, non-understandable communication, ignorance to communication. 'I don't like this person.' Why? Because somebody told me something to not like this person? Because in history I read to not like this person? Why?"

Travis Scott initially teased 'Utopia' for the first time on in late summer 2020.

On the second year anniversary of his 'ASTROWORLD' release, he celebrated it on social media while cryptically teasing his new album 'Utopia'.

In August 2020, the "SICKO MODE" rapper posted a handwritten note on Twitter, which read: "Happy Astroversary a 2 year ride that's still one of my favorites!!! Album means so much to me!! To every one that bumps and rages to that soundtrack I love you."

He added, "Let's keep the ride going see you in Utopia."

When is Travis Scott's new album being released?

On Sunday (Apr 10) fans spotted Billboards teasing Travis' Utopia album near Coachella grounds in Los Angeles.

One read: "PSST…," while another read: "WRONG WAY!".

Another billboard read: "Looking for Utopia?" while another had his cactus jack symbol.

Fans have taken this as a hint that the album may be dropping very soon.

On Thursday (Nov 4) Travis Scott teased that new music from his new album 'Utopia' will be dropping at midnight.

The rapper shared a photo of a fake newspaper, where the headline read: 'The True Dystopia Is Here'. It also featured a cartoon gremlin-like character of Travis.

Captioning the photo, Travis wrote: "SOME NEW MUSIC AT MIDNIGHT. AHAHAHHSBDBDDKRKRHEB" on Twitter.

On Tuesday (Sep 21) the rapper took to Instagram to share photos of himself creating music. In the series of photos, he's seen sitting in the chair next to a mic, playing the drums and playing a piano.

The rapper used emoji's to spell out 'UTOPIA' in his caption.

During a recent interview with I.D Magazine, Travis Scott revealed that 'Utopia' will deifnitely be dropping this year.

Infact, to quote the rappers words, he said his new album will be "coming soon. You can bet that."

The rapper also revealed that the COVID-19 restrictions of quarantine enabled him to be "way more productive" without concerts and travel on the agenda.

"You in the crib, and I got the studio at home and I have the peace to record all day, you know? Obviously like, you lose a little bit by not being able to travel and, you know, just see the earth." the star told the publication.

Who will feature on Travis Scott's new album?

As for now, there is no guarantee who will be on Travis Scott's new album as there is no official track listing.

The star has also revealed that he is switching up his sound, making it hard to guess who may be on his new album.

What is the tracklist to Travis Scott's new album?

There is no official tracklist to Travis Scott's new album 'Utopia' as of yet.

However, Genius has put together a list of songs that are to be confirmed and that are already out, which may appear on the project. See below.

1. Highest In The Room

2.The Last Time

3. Niagara Falls Ft 21 Savage

4. Franchise (featuring M.I.A and 21 Savage)

5. Franchise Remix (featuring Future, M.I.A and 21 Savage)

This article will be updated with relevant information when it is released.

Did Travis Scott's new album leak?

Travis Scott fans took to Twitter to claim his new album 'Utopia' was allegedly leaked online.

On Tuesday (Mar 16) people began speculating whether Travis' album was leaked or not.

One fan wrote "think i found the utopia album cover leak" while others claimed they had the actual album.

Another Twitter user wrote "Okay okay, UTOPIA boutta drop, PLEASE, LETS BEHAVE, NO LEAKS" while one added "ISTFG IF UTOPIA GETS DELAYED CUZ SOME DUMBASS DECIDED TO LEAK HALF THE MUSIC AND THE COVER I WILL GO ON A RAMPAGE".

While there has been no official leak link on the social media platform, it is all speculation at this point.

See other Tweets below.