R Kelly Prison Mistreatment Denied With Surprise Snickers Claim
5 September 2019, 12:36 | Updated: 5 September 2019, 12:39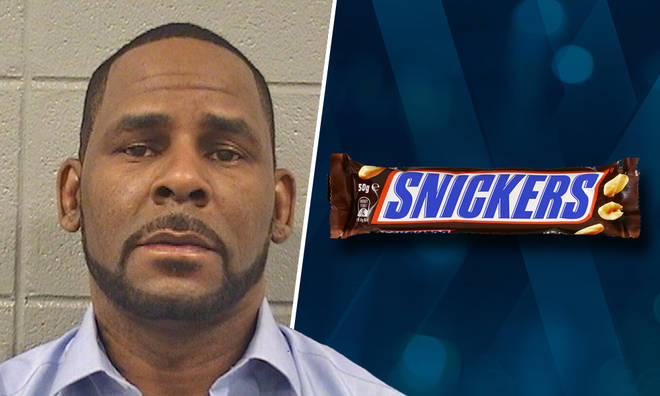 R Kelly prosecutors have attempted to dismiss his claims of being mistreated in prison with a random Snickers comment.
R Kelly was arrested earlier this year on alleged sexual abuse charges and after being kept in solitary confinement ahead of his trial, the R&B star has now been moved to mainstream prison population.
That follows claims from R Kelly's team that he had been mistreated during his time behind bars because of his celebrity status, but now prosecutors have denied those claims with a very random quote about Snickers bars.
According to documents obtained by The Blast, prosecutors are claiming that R Kelly refused to have a cell mate despite being told he had to, whilst they also claim that he violated rules and disobeyed other orders.
The alleged documents also state that the "defendant had access to indoor recreation three times a week, though it was not outdoors on the rooftop."
But the strangest part was when prosecutors appeared to dismiss mistreatment claims by stating that R Kelly had been buying snacks from the commisary, including Snickers bars.
Prosecutors also reportedly say, "MCC staff have taken steps to ensure defendant's safety, and in doing so, have treated him with dignity and respect."
> Download Our Free App For All The Latest Music News!