Gucci Mane was R Kelly's ghost writer, rapper reveals
3 December 2019, 16:41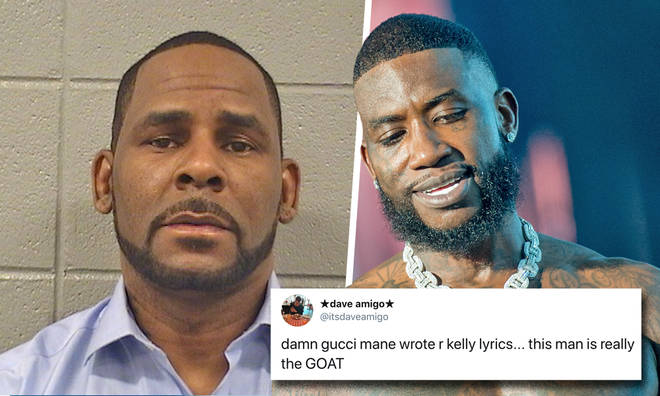 According to a new interview with OJ da Juiceman, "If you listen deep into it R Kelly singing and sh*t".
2019 has seen R Kelly arrested on federal sex trafficking charges in Chicago, face further claims of abuse from his ex-wife and seen his ex-girlfriend Jocelyn Savage claim he made her have two abortions.
Now the R&B singer's name has been brought up in a ghost-writing claim from rapper OJ da Juiceman, who claims fellow rapper Gucci Mane penned lyrics for R Kelly.
In an interview with CountryRapTunes, OJ da Juiceman claimed that his 2009 R Kelly collab 'Supaman High' actuall featured secret vocals from Gucci Mane and R Kelly's lyrics were written by the rapper.
OJ da Juiceman explained, "Gucci wrote the hook...no, I wrote the hook. Gucci wrote R Kelly's verse. And R Kelly kept Gucci's ad-libs. If you listen deep into it R Kelly singing and sh*t, you'll hear Gucci."
He went on to say, "The label [said] R Kelly got this record. He need a hook and a verse. The label put the call in. 'R Kelly? Hell yeah!' I was happy as hell to do that sh*t. Me to be a trap rapper rapping 'bout dope and sh*t? R Kelly? Got-damn, c'mon man."
Gucci Mane has yet to respond to the claims at the time of writing.
R Kelly is currently in jail in Chicago awaiting trial, although no trial date has yet been set in the singer's sex trafficking case.
> Download Our Free App For All The Latest Music News!