R. Kelly's ex-girlfriend Joycelyn Savage claims singer forced her to have two abortions
25 November 2019, 14:26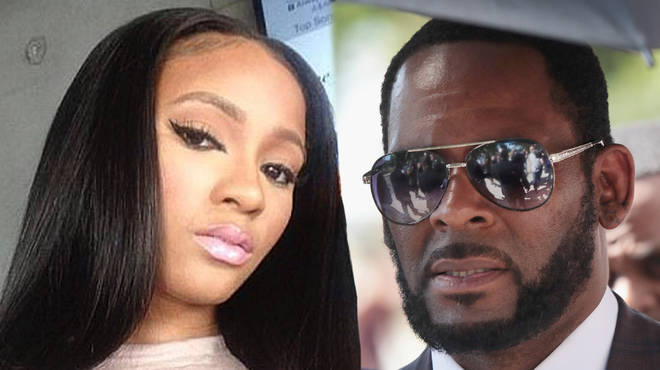 Joycelyn Savage, who was R Kelly's live-in girlfriend, has broken her silence on her experience with the singer. Savage revealed the R&B singer forced her to get two abortions.
R Kelly's alleged girlfriend Joycelyn Savage has broken her silence on her experience of the singer, who is currently in jail facing sexual abuse cases.
Joycelyn Savage, 24 has come forward, claiming the R&B singer impregnated her twice then forced her to get abortions in his own home to prevent news from leaking.
On Saturday (Nov 23) Savage decided to break her silence over the embattled "Bump 'N Grind" singer.
The 24-year-old woman, who was held in Kelly's house, posted a video announcing that she'd recount her experiences with Kelly and expose them on an online subscription service called Patreon.
Over the weekend, Savage had posted three times, revealing details about Kelly allegedly sexually and psychologically abusing her.
Savage also opened up about the unwanted pregnancies she says she suffered after moving in with Kelly when she was just 19, as a result of his sexual abuse.
Savage also alleged that Kelly got her pregnant in late 2016 and again in 2018 but he forced her to get abortions both times. She also alleged that the abortions were performed at his house. 
Back in 2016, Savage claimed she heard rumors that Kelly had contracted herpes. Therefore, she tried to use condoms to 'protect herself', but still ended up getting pregnant.  
According to Chicago Sun Times, Savage wrote 'I realized I was pregnant by this monster. Eventually, I ended up getting an abortion I was forced to get the surgery done at his house,'.
'I never had surgery done in my life so that was really shocking and a scary moment for me.  He didn't want me going to the hospital because the news would break out,' she added.
R. Kelly, 52, is currently in jail and faces a total of 18 federal counts including child pornography, kidnapping and forced labor.