Pusha T Claims Producer Noah '40' Shebib Leaked Drake Baby Information For Diss Track
17 October 2018, 13:52 | Updated: 17 October 2018, 13:56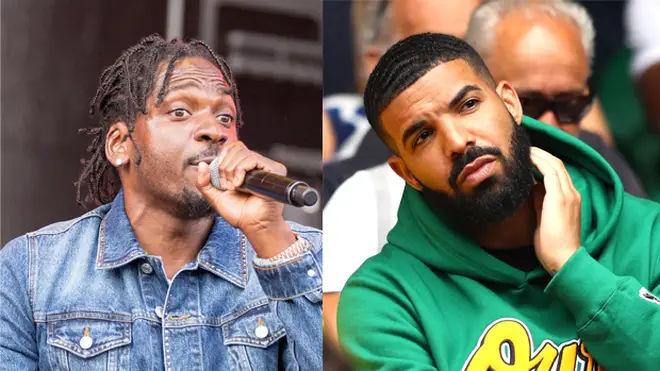 Pusha T has explained that Drake is wrong for thinking Kanye West told him about his secret son and has turned the attention to OVO producer 40.
Pusha T is claiming that Drake's long-time producer Noah '40' Shebib is responsible for leaking information about his 'secret' son Adonis.
The GOOD Music rapper, who is still embroiled in a heated feud with Drake, has suggested that producer 40 leaked information about Drake secret child to a woman he was dating.
Pusha claims the woman approached him with the information during their Drake feud.
Speaking on the situation during Joe Budden's podcast, he addressed the entire situation.
"The information came from 40," he said. "It didn't come from Kanye at all.
"40 is sleeping with a woman. He talks to her daily… like 5 to 6 hours a day. Provides opportunity for her.
"And ultimately speaks about how he is disgruntled about certain things like notoriety and things involving Drake's career…
"With that also came the fact that Drake has a child. With that also came the trip that everybody took to go see the child and bring him gifts.
"She divulged this information, that's where it came from."
Pusha T then went on to explain that Drake may have been unaware of this situation and incorrectly blamed Kanye West for his involvement.
He suggested that Kanye West's public apology to Drake, made it seem like he was responsible for leaking the information.
Pusha T said he chose now to tell the truth because he was angry about Drake's public reaction to the diss this weekend.
Drake said he was furious with Pusha T for dissing 40's multiple sclerosis condition and suggesting he was going to die soon.
Meanwhile, Drake and 40 are yet to respond to Pusha T's claims.