Drake's Producer Noah '40' Shebib Responds To Pusha T's Multiple Sclerosis Diss
30 May 2018, 12:09 | Updated: 30 May 2018, 12:12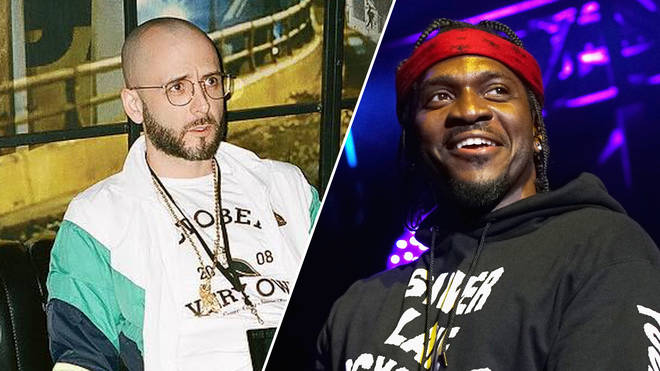 Push got personal on 'The Story of Adidon'.
Noah '40' Shebib has responded after Pusha T name-dropped him in his diss track 'The Story Of Adidon', a response to Drake's 'Duppy Freestyle'.
During the track, Push addresses a number of personal topics surrounding Drake's friends and family - including the health of his producer, Shebib.
"OVO 40, hunched over like he 80, tick, tick, tick," he spits over the instrumental of Jay Z's 'The Story Of OJ. "How much time he got? That man is sick, sick, sick.
Shebib was diagnosed with multiple sclerosis, a neurological condition which can affect your brain and spinal chord, in 2005. He has previously said that the illness has made him "a stronger person" and motivated him to find success despite it.
After the track surfaced, Shebib took to Twitter to point out that 'The Story Of Adidon' was posted just one day before World MS Day, which falls on 30th May.
He also linked to the official World MS Day website.
Shebib has previously voiced his fear of losing the fine motor control in his hands, saying "I've played the piano since I've been three, and it's a really important part of my life."
He also expressed his desire to become a role model for other young men suffering with the disease. "I would like to be visible to young men who might have MS or be diagnosed with it tomorrow, so they know that they are not alone, that they can still succeed and have their dreams,"
"By improving connections and knowledge about MS, we can end the disease."