Post Malone new album 'twelve carat toothache' 2022: tour, tracklist, release date, songs, features & more
1 June 2022, 16:02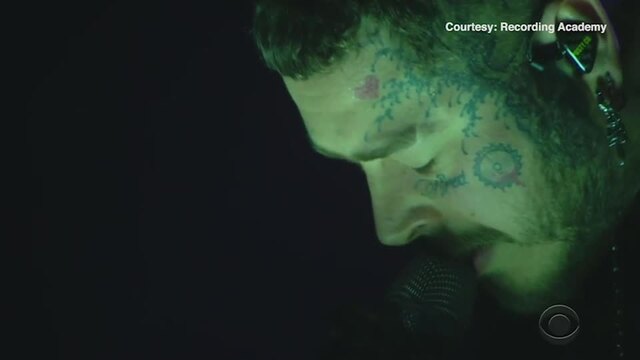 Post Malone delivers haunting performance of Hollywood's Bleeding at 63rd Grammy Awards
Post Malone has revealed more details about his upcoming new album – set to be released in 2022.
Post Malone has kept his fans on their toes after announcing that he is working on his new album twelve carat toothache.
The New York rapper's last album, Hollywood's Bleeding, dropped back in September 2019, which featured his hit singles 'Sunflower' and 'Circles'.
While fans expected the album in 2020, it seems as though Post Malone has something extra special dropping in 2022; revealing today that the album will be coming next month.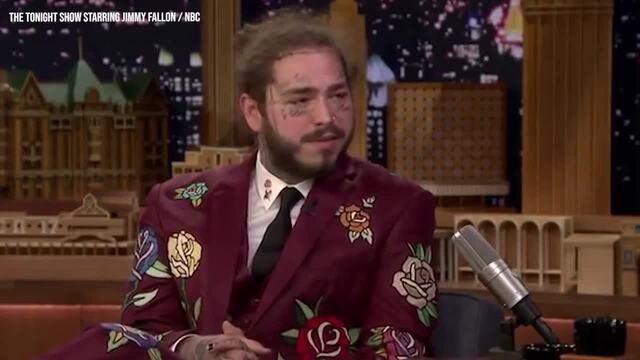 Post Malone explains how he got his start in the music business
Malone's last project was his second US number-one album, and was supported by six singles; 'Wow', 'Goodbyes', 'Enemies', 'Allergic', 'Take What You Want' and the aforementioned 'Circles'.
The first three songs peaked at number two, three, and one on the US Billboard Hot 100.
So, let's see what Post Malone has in store for us with his new album twelve carat toothache.
When will Post Malone's new album be released?

Post Malone's new album will drop on Friday 3rd June, 2020. The rapper announced the news on his social channels just over a month prior to the record's release.

Back in January 2022, Malone's manager, Dre London, claimed Malone's label was stopping him from dropping the album, which was previously set for release in 2020.

"Our sync & energy always on a Insane level," London wrote alongside a photo of the pair. "Album has been done!! We Ready!! But seems @republicrecords @universalmusicgroup isn't Posty fans no more need to press me anymore we did our part!"

He added, "Now it's time for the label to get the business right before we drop BIG Album! Hit them up! We been ready like u are! It's Time."

Dre previously teased the release of the album in April 2021, writing on Instagram, "This that smile while on FaceTime with @postmalone agreeing that the world deserves 2 Posty projects out this year!"

"Discussing dates to drop the 1st one sooner than u think! I won't tell u the title name just yet maybe next week #DreVision #2021".

London shared a video of Malone strumming on an acoustic guitar, writing, "I know [the world] waiting for that @postmalone musical fix! Stand by!! We planning to do a few special things during #2021."

During a 2019 performance in Wyoming, Malone revealed to his audience that his new album is finished.

"I have some pretty f*ckin' awesome news, and the reason my voice is kinda fucked is because I was in the studio for the last three days and we just finished up the new album, and I think it's gonna be pretty goddamn out of sight," he says in the clip.

What is Post Malone's new album called?

Post Malone went in depth about his life and music during a recent interview with Billboard.

The rapper announced the name of his upcoming album, titled twelve carat toothache.

Describing the inspiration behind his new album, Posty revealed that he had to reflect on what made him want to do music in the first place.

"There was a switch that flipped, and it felt like I was making Stoney," he says, referencing his 2016 debut album.

"I lost that, and the hardest part is getting it back. It ebbs and flows. It's figuring out: 'Just because I'm not inspired to do it at the moment doesn't mean I'm giving up.' " the star told the publication.

Who will feature on Post Malone's new album?

In April 2022, Post Malone hopped on Instagram Live to tease some of his new music, including a collaboration with Doja Cat.

"This one is featuring the most incredible and beautiful and most talented, Doja Cat, and she's so incredible," said Post before playing a snippet of their song.

He also previewed songs featuring Roddy Ricch and The Kid Laroi.

Post shared a snippet of his new song with Doja Cat (pictured) on Instagram Live. Picture: Getty

The star previously confirmed who definitely will not be featuring on the album to the paparazzi. In a video posted by Akademiks, Post is seen answering questions on the street.

During the clip, one of the unseen reporters asks "Would you work with 6ix9ine? Would you work with 6ix9ine?"

Malone responded "Would I?", taking a deep breath. The rapper confirms before kindly answering with, "Chances are, no."

In an interview with Billboard, Post Malone revealed he will be working with The Weeknd, and working closely with Dre London.

On Post Malone's last project "Hollywood's Bleeding", he included features from DaBaby, Future, Halsey, Meek Mill, Lil Baby, Ozzy Osbourne, Travis Scott, SZA, Swae Lee, and Young Thug.

When is Post Malone's 'Twelve Carat Texas' tour with Joe Wetzel?

Koe Wetzel and Post Malone are doing a joint tour called the Twelve Carat Texas tour. It is reportedly set to take place in September 2022.

Here are the dates and locations for the tour:

Friday 23/9 – Houston, TX – Toyota Center

Saturday 24/9 – San Antonia, TX – AT&T Center

Sunday 25/9 – Dallas, TX – American Airlines Center

When will Post Malone go on tour?

In Posty's interview with Billboard, the rapper may be planning to tour in 2023.

Dre London said: "But I want to wait until 2023," he says of Post's official return to touring, as they may co-headline a stadium tour.

Austin Rosen – Posty's songwriter and the founder of management label Electric Feel, thinks a tour could be a launching pad for a deluxe version of the new album.

"We'd rather make another moment out of it," he says, "so people can really dive in."

What songs will be included on the new album?

So far, an official tracklist for Post Malone's new album is yet to be confirmed.

However, in an interview with Billboard, Posty revealed that he worked with his Republic labelmate The Weeknd.

The pair have released their song "One Right Now," – which is the first collaboration and the lead single for twelve carat toothache.

In February 2021, Post dropped a new single for The Pokémon 25th anniversary, 'Only Wanna Be With You'.

Last year, he released song with Florida rapper Tyla Yaweh, 'Tommy Lee'.

Only Wanna Be With You (Pokémon 25 Version)

What will Post Malone's new album sound like?

The 'Sunflower' rapper has revealed that his new album will be inspired by the events going on in the world right now, and he hopes will "uplift people's spirits."

During an interview with Wall Street Journal Magazine, Malone revealed he's "just vib[ing]-out and [seeing] where my brain takes me — this has been a perfect time to make music, and to write songs about what's going on currently."

Post Malone's Runaway Tour came to a halt mid-March due to the COVID-19 pandemic. Picture: Getty

"There's so much to say in these times that will give people hope and hopefully uplift people's spirits," the rapper said of one of his new songs from the album.

"Because it's a dark time in America. It's a dark time in the world. Honestly, for a songwriter to be in the house all day is a blessing and a curse."

"In the darkest of times I'm just trying to make something beautiful out of it."

Malone revealed that he has produced some of the best music during quarantine. "And I probably say that every album cycle, but for me it feels so special," he told the magazine.

"I want to make an album that will uplift and show that people are not alone in their times of loneliness and worry and that at the end of the day we all just need to show love to everyone on the planet and figure things out."

The rap star added, "So we're working pretty hard, and I think we're making some incredible stuff."

What does the tracklist for Post Malone's new album look like?

Post Malone has finally shared the track list for Twelve Carat Toothache. Speaking with Apple Music he revealed:

.That's what the whole record is about. It's the bipolar aspect and the duality of everything. And so, there's a lot of things very much so on this record that are tongue-in-cheek. And I think this whole record is the most honest record I've made, and I'm so pumped for people to hear it"..

Here's the official track list:

1. "Reputation"
2. "Cooped Up" feat. Roddy Ricch
3. "Lemon Tree"
4. "Wrapped Around Your Finger"
5. "I Like You (A Happier Song)" feat. Doja Cat
6. "I Cannot Be (A Sadder Song)" feat. Gunna
7. "Insane"
8. "Love/Hate Letter to Alcohol" feat. Fleet Foxes
9. "Wasting Angels" feat. The Kid LAROI
10. "Euthanasia"
11. "When I'm Alone"
12. "Waiting for a Miracle"
13. "One Right Now" feat. The Weeknd
14. "New Recording 12, Jan 3, 2020"