Kendrick Lamar And Big Sean's Rap Beef Resurfaces After Unheard 'Diss Track' Leaks
9 April 2019, 12:02 | Updated: 9 April 2019, 14:37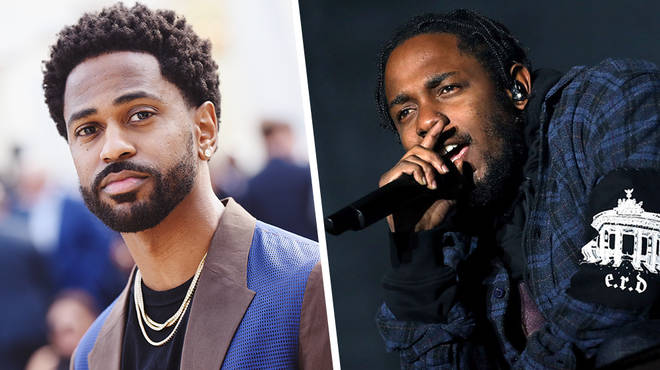 Kendrick Lamar takes shots at Big Sean's love life in an audio snippet that leaked online...
 Kendrick Lamar and Big Sean have a history of taking subliminal shots at each other on their records and the most recent instance of this happening comes in the form of an old demo.
Kendrick Lamar isn't the most outspoken artist, but when he does make a diss track, it catches massive amounts of attention. Especially with this one, as he's coming for Big Sean's 'complicated' love life.
In the past, Big Sean has dated some pretty remarkable women to say the least. He's been romantically attached to Actress Naya Rivera, singer Jhené Aiko and pop superstar Ariana Grande.
Ever since "Control" and "The Heart Part 4", Kendrick and Sean have been in rap beef.
According to XXL, an old Kendrick song snippet has surfaced online, where he's taking shots at Big Sean again. Kenny raps the bar "I think his false confidence got him inspired" allegedly referring to the Cali rapper, Sean.
As the track plays, Kendrick can be heard spitting bars about Big Sean's past relationships. Kenny raps:
"I can't make them respect you baby, it's not my job/You're finally famous for who you date, not how you rhyme/Cute ass raps, get your puberty up."
Finally Famous being the name of Big Sean's debut album is a recurring theme in his music.
The alleged diss snippet is rumoured to be contains audio from a different version of Kenny's song "Element" from his 2017 Damn album.
Although Rivera, Aiko and Grande helped Sean to integrate into different audiences, they are not the sole reason why Big Sean is who he is.
Kendrick and Sean are yet to address the snippet of Kendrick's diss.