Big Sean Throws Shade After Ex-Fiancee Naya Rivera Is Arrested For Domestic Battery
27 November 2017, 10:42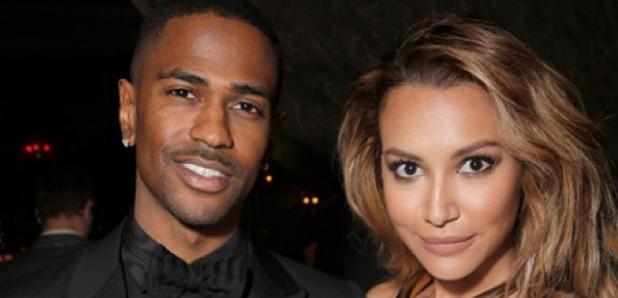 The pair were engaged back in 2013.
Big Sean appears to have thrown shade at his ex-fiance Naya Rivera after the actress was arrested for domestic battery.
The 30-year-old former Glee star was charged with misdemeanour and domestic battery, following an altercation with her husband Ryan Dorsey on Saturday.
After the surprising news broke, Big Sean fired back by tweeting a video of a little girl saying "I told ya'll n*ggas. I told y'all n*ggas. Y'all thought I playing but I told y'all n*ggas!"
November 26, 2017
Big Sean started dating Rivera is spring of 2013 and quickly announced their engagement six months later.
But the 'Bounce Back' rapper, who is currently dating Jhene Aiko, broke off their engagement in 2014.
He then released hit single 'IDFWU', which appeared to throw shade at his relationship with Rivera.
According to a criminal report of the case, Dorsey claims that Rivera hit him over the head and on the bottom lip while they were taking their child for a walk.
Glee actress Naya Rivera arrested on domestic battery charge. Full story on https://t.co/gLqggB15yU pic.twitter.com/YqlflJ23T6

— Kalea Gunderson (@KaleaWCHS) November 26, 2017
Dorsey then gave police mobile phone footage of the assault, which lead to her arrest.
Following the news, fans have taken to Twitter to react to Naya Rivera's arrest.
November 26, 2017
If you were so secure in your relationship with Jhene you wouldn't even be pressed on what's happened with Naya and her husband. Ariana Grande even saw your disrespectful ways and ran for the hills.

— Marina Nelson (@itypeandtalk) November 26, 2017
Big Sean was sitting on this video for like years, waiting for the he could finally post it.

— Stefan Urquelle (@PayPerViewReese) November 26, 2017
When an interviewer ask Big Sean about Naya Rivera's arrest pic.twitter.com/EyYfTRoCMW

— The Auntie Oreo (@Nonchalant_Oreo) November 26, 2017