Jay-Z Responds To Rumours He Has A Secret Son On 'Heard About Us'
18 June 2018, 10:43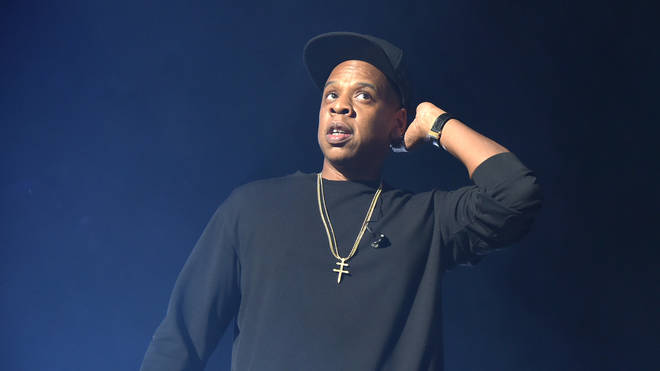 Hov and Beyoncé dropped their surprise joint album, 'Everything Is Love', over the weekend.
Jay-Z has addressed ongoing rumours that he has an illegitimate son.
On the song 'Heard About Us', taken from his new joint album with Beyoncé, 'Everything Is Love', the rapper shuts down speculation on the new track, which interpolates Biggie's 'Juicy'.
He also references Michael Jackson's 'Billie Jean', a track which sees the singer deny claims that he's the father of a woman's child.
"Billie Jean in his prime / For the thousandth time, the kid ain't mine / Online they call me "dad," kiddingly / You're not supposed to take this dad thing literally." Jay spits.
A man named Rymir Satterthwaite first claimed to be Hov's long lost son back in 2016, but the rumors resurfaced last month after Satterthwaite's mother divulged more details of their alleged relationship.
Rymir has also accused the rapper of using his notoriety and money to avoid the family's request of taking a paternity test "for more than eight years." Jay-Z, however, appears to have slammed the rumours.
His long-awaited album with Beyoncé was announced during the Carters' show at London Stadium on Saturday (16th June), and the lyrical content sees the couple address cheating rumours that surfaced on 'LEMONADE', and again on '4:44'.
The Carters are currently embarking on their 'On The Run II' tour. Having completed their UK stint, they will headline the Amsterdam Arena tomorrow (19th June) for two consecutive nights.