Bhad Bhabie Savagely Mocks Iggy Azalea's Career Following Fashion Nova Altercation
16 November 2018, 10:41 | Updated: 16 November 2018, 10:56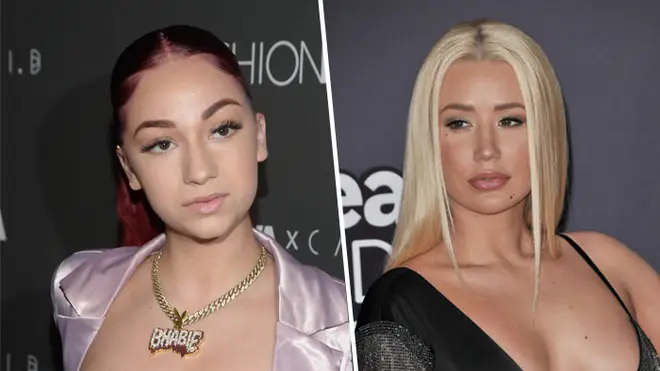 The 15-year-old rapper, made famous by Dr. Phil, isn't happy with 'Fancy' rapper Iggy Azalea following their latest exchange.
Bhad Bhabie has brutally slammed Iggy Azalea following their altercation at Cardi B's Fashion Nova launch this week.
The 'Gucci Flip Flops' rapper, real name Danielle Bregoli, was caught on video throwing a drink over Iggy Azalea at the fashion event.
Bhabie was then escorted from the building by security guards however in aftermath of the incident, the 15-year-old has continued to mock Iggy Azalea's career.
Taking to Instagram Stories, Bhad Bhabie wrote: "There is no beef with [Iggy Azalea] as I was just told it's not smart to beef with no one that hasn't had a career since 2014.
"Sending u a signed Bhad Bhabie poster in the mail as my apology. Send ur address to @atlanticrecords."
See the post below: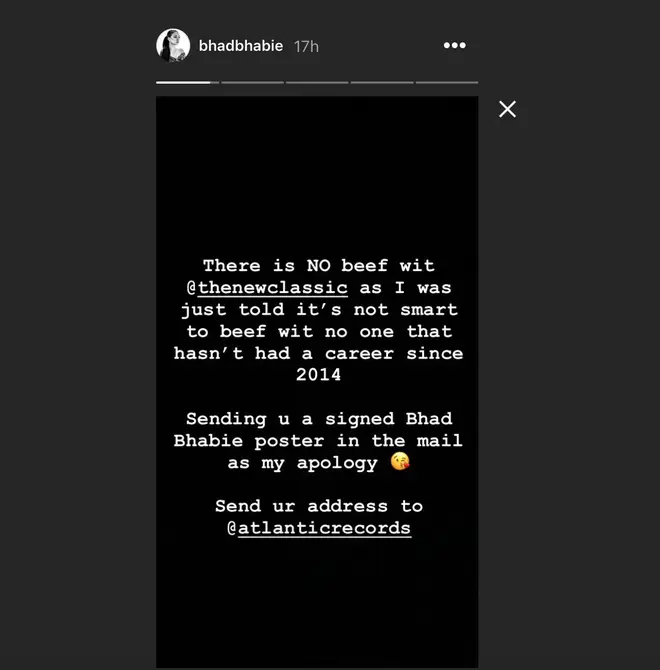 The feud between Bhad Bhabie and Iggy Azalea's feud started recently after an exchange between the pair on Instagram.
Bregoli then mocked Iggy Azalea after her tour was cancelled and she parted ways with her record label.
Iggy Azalea initially responded to Bhad Bhabie throwing a drink at her via a post on her Instagram Story.
The 'Fancy' rapper suggested that she didn't want to be "scrambling around on the floor in a dirty night club trying to hit a teenage girl."
However she is yet to address Danielle Bregoli's savage "apology".