Cardi B Fashion Nova: Everything You Need To Know About The Collection
22 August 2018, 11:16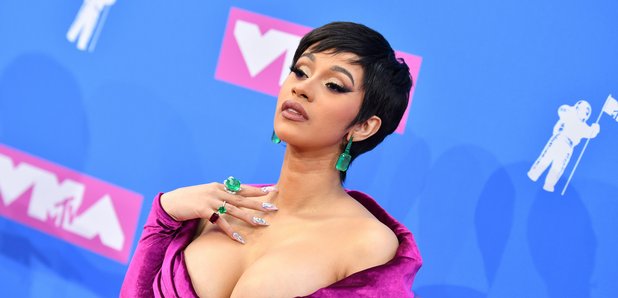 Here's your ultimate guide to Cardi B's Fashion Nova collection...
Cardi B has long been a fan (and champion) of Instagram-famous fashion retailer, Fashion Nova and even called the brand one of the reasons why "people like me stay rich."
So, when Cardi B announced that she would be joining forces with the brand for her very own collection, no one was really surprised.
Here's a low down of everything you need to know about Cardi B's Fashion Nova collection...
1. What is Fashion Nova?
Fashion Nova is an American fashion retailer that has grown leaps and bounds thanks to its social media presence and use of celebrities and influencers to promote the brand. If you follow Cardi B, Khloe Kardashian and many others you've probably heard about the brand. Founded by Richard Saghian, the site has 11.5 million followers and 1.5 million followers on its Fashion Nova Curve account and is popular for its extensive range of on trend clothing.
2. When is Cardi B's Fashion Nova collection coming out?
In a video posted on Instagram just days after releasing her debut album, Cardi B announced that she'd be dropping her very own fashion line with Fashion Nova so she's a very busy lady. In the video she revealed that the items she's "designed and designing" will be available this fall.
However CEO of Fashionova Richard Saghian has told TMZ that the collection will be released in early November, with a star-studded launch party expected to take place.
There are also strong rumours that the rapper may premiere a new single at the event.
The 25-year-old also spoke about the collaboration in an interview with Apple Music Beats 1 and said: "With Fashion Nova, they gave me the opportunity to design what I like and what I want to put out, and I'm gonna put out a line with them, a little something-something... It's gonna be crazy because it's what I like."
3. Why does Cardi B like Fashion Nova?
If you're wondering why Cardi B holds Fashion Nova so dear to her heart, there's a very good reason and it's not just because of the brand's lower end price point.
According to Cardi B's stylist Kollin Carter, the 'Bodak Yellow' rapper is a fan of the Insta-famous retailer because they were one of the fashion brands that believed in her from the very beginning and lended her clothes before anyone else did.
Speaking to Cosmopolitan, Kollin said: "Fashion Nova will always be super close to her. That was a brand that was lending to her before anybody believed in her. They worked together way before [she hired] me.
"I always have respect for her Fashion Nova moments because it's a part of who she is."
4. Who is Cardi B's stylist?
Cardi B's stylist is 28-year-old Kollin Carter and he is the mastermind behind many of Cardi's most iconic looks. The pair first worked together last summer on Cardi's Fader magazine front cover and the rest was history.
5. What is Cardi B's relationship with Fashion Nova?
As Cardi B's stylist previously mentioned, Fashion Nova is close to her heart. So much so that you can regularly find the rapper posting about their clothing on her Insta page.
Not only that Cardi B's even featured the brand in her music video for 'Bartier Cardi' and in lyrics on her single 'She Bad' feat. YG. She raps: "I could buy designer, but this Fashion fit / All that ass."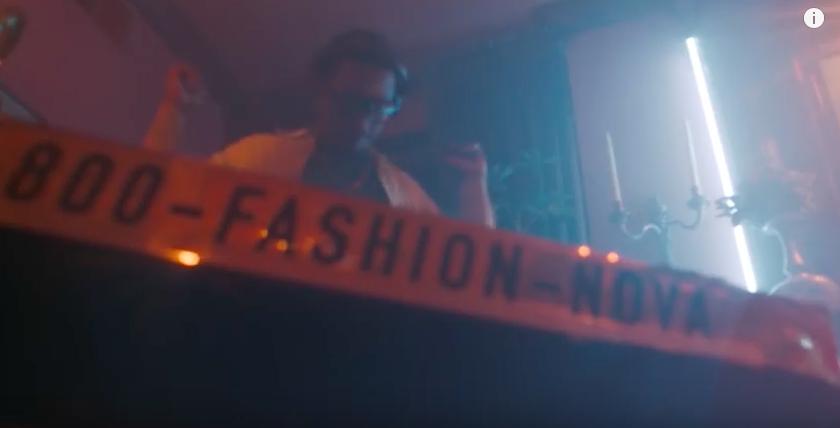 (Picture: YouTube)
6. What can we expect from Cardi B's Fashion Nova range?
According to Elle, the collection will include 80 to 100 pieces including denim, outer wear and some dresses, and if Cardi's fashion looks are anything to go by then the collection is going to be fire.
Cardi B's the first ever celebrity to do a collaboration with the brand and have their own collection and the brand's founder is definitely a fan of hers.
In an official statement about the collection Fashion Nova founder and CEO, Richard Saghian said: "I can't think of a better fashion icon for our first design collaboration than Cardi B."
7. Do Fashion Nova have men's clothes?
On Friday April 19th the brand announced that they would now be stocking some Fashion Nova items for men and got the internet shook. Although the men's clothing hasn't officially dropped on the site yet you can sign up to be notified when the collection drops.
Just wait on it... pic.twitter.com/hHnfUucJ2m

— FashionNova (@FashionNova) April 19, 2018
8. Which other celebrities wear Fashion Nova?
Kylie Jenner, Khloe Kardashian, Amber Rose and Blac Chyna and loads of other social media influencers regularly sing praises about the brand.