Bhad Bhabie Just Savagely Trolled Iggy Azalea By Mocking Her Career
12 December 2018, 10:33 | Updated: 12 December 2018, 10:35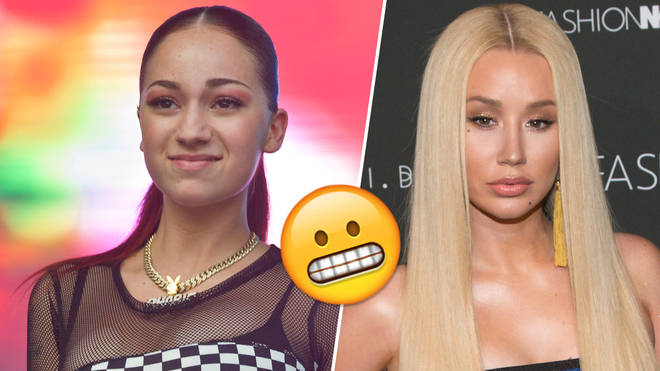 The 15-year-old 'Gucci Flip-Flops' rapper took a swipe at her rap rival Iggy Azalea during a recent interview in Australia - Iggy's home turf - in the wake of their recent drink-throwing incident in LA.
Bhad Bhabie isn't letting her beef with Iggy Azalea die down any time soon.
The 15-year-old rapper has taken aim at the 'Fancy' rapstress once again, throwing shade at her nemesis during an interview on Iggy's home turf over in Australia.
Bhad Bhabie, real name Danielle Bregoli, was taking part in a Q&A session with a group of fans when she was asked a question about which celebrities she doesn't like in Hollywood.
"Right now?" Bregoli replied, before appearing to take a moment to think about her answer. While she considered, a fan shouted out Iggy's name in an attempt to jog her memory.
"That's not even really a celebrity," Bregoli retorted as the crowd roared in reply. Last month, Bhabie threw a drink at Iggy during a launch event for Cardi B's Fashion Nova line in Hollywood.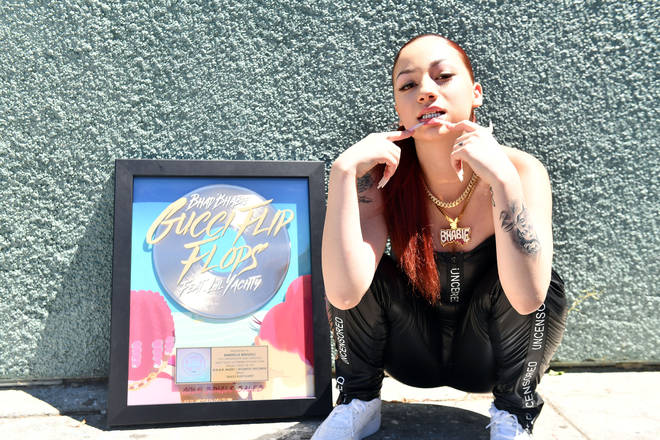 Bhabie and Iggy's beef had been bubbling for a while. The pair had been throwing shots at each other across social media for week, before things came to blows at the LA event.
Iggy went online to describe the incident in detail, while Bregoli took shots at the 28-year-old rapper's career, labelling her a "broke b*tch."
Following the incident, talk show host Wendy Williams commented on the spat before questioning Iggy's Australian accent and making comments on the the rapper's body.
In response, Iggy went on to slam Williams in a series of tweets, writing, "Imagine having to f*ck Wendy Williams."