Future Addresses YNW Melly Murder Trial During Surprise Birthday Video - WATCH
2 May 2019, 15:46 | Updated: 2 May 2019, 15:56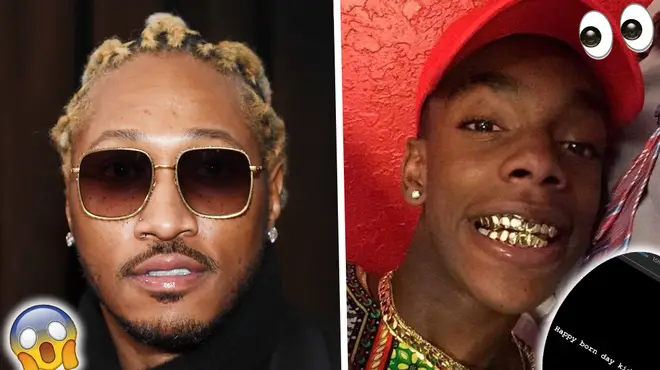 Future has taken to Instagram to address YNW Melly's murder trial during a birthday tribute to the rapper who is currently facing two counts of first degree murder...
Just yesterday (May 1), Future took to Instagram to give a shoutout to rapper YNW Melly, who was arrested for first-degree murder for allegedly killing two of his friends. It's unknown whether Future is friends with Melly, but it's clear that the rapper supports him.
On his Instagram story, Future posted a nice birthday message to Melly who turned 20 years-old yesterday (May 1st).
Back in February, the Floridian rapper was charged with two counts of first-degree murder for allegedly shooting and killing his friends, YNW Juvy and YNW Sakchaser. YNW Kelly allegedly constructed the killing to make the shooting appear as a drive-by shooting.
Last month, it was revealed that Melly could potentially be facing the death penalty as the state of Florida the state of Florida is seeking it. Although YNW Melly is behind bars, he's still figuring out ways to release his new music.
On Tuesday (April 30), his team posted on his Instagram account and announced his "Free M&M" mixtape, a new project that was set to be released on Melly's birthday, which was yesterday.
Although it hasn't been made clear what the project will have on it, his team posted a song snippet featuring Lil Uzi Vert that is a remix to his song"4 Real".
>
>
>