DJ Khaled new album 'God Did' 2022: tracklist, features, songs & more
26 August 2022, 10:22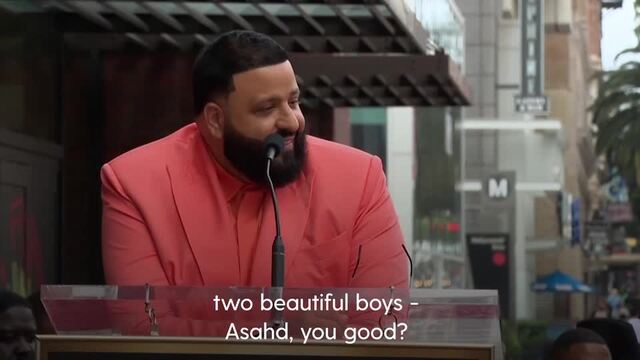 DJ Khaled honoured with star on Hollywood Walk of Fame
DJ Khaled has dropped his new album this week, and here's all the info about the new release.
DJ Khaled is known for his catchy tracks and star-studded features, and it is no surprise that his album has everyone anticipated for what is to come.
A year after the release of 'KHALED KHALED' comes his new album 'God Did'.
The new project features 18 tracks that features a whopping 30+ artists including some huge names in the music business.
How many songs do Drake and DJ Khaled have together?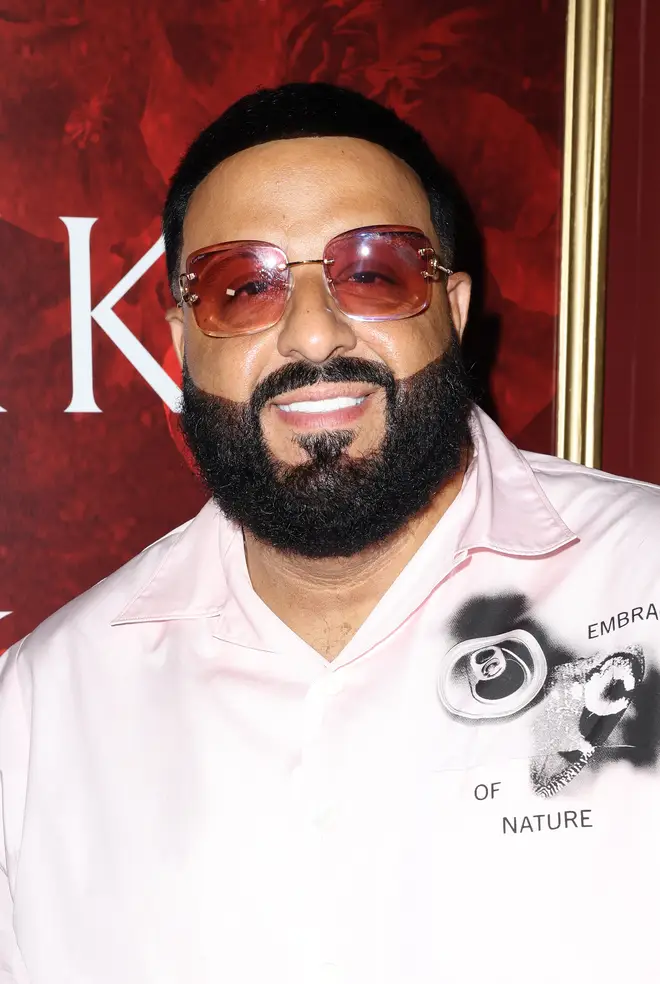 Khaled has already released 'Staying Alive' featuring Drake and Lil Baby which features on the album, which means that there is 17 new tracks to take us through the late summer season!
The 46-year-old DJ has released the artwork for the album, that shows his face against a green background as he sheds a single tear.
DJ Khaled feat. Cardi B 'Big Paper' lyrics meaning explained
When is the album being released?

The follow-up to KHALED KHALED was released on Friday 26th August at midnight.

Speaking about the release, Khaled has said: "The tear represents tears of joy from God's blessings. GOD, I LOVE U SO MUCH!"

He continued: "I'm grateful for anything and EVERYTHING."

DJ Khaled is known for his wacky promo videos.

Picture: Instagram

Who features on God Did?

There are over thirty featured artists on DJ Khaled's new project, including some very famous artists.

Drake appears on two tracks - 'Staying Alive' and the albums opener 'No Secret'.

Among the extensive list of artists are Jay-Z, Eminem, Future, Travis Scott, Lil Wayne, Kanye West, SZA and John Legend to name a few.

All the artists are below:

What is the tracklist?

DJ Khaled has released the tracklist for his new album, which features 18 tracks for fans to enjoy.

The full tracklist is as follows:

"No Secret" feat. Drake
"God Did" feat. Rick Ross, Lil Wayne, JAY-Z, John Legend, and Fridayy
"Use This Gospel (Remix)" feat. Kanye West, Eminem (prod. by Dr. Dre and the ICU)
"Big Time" feat. Future and Lil Baby
"Keep Going" feat. Lil Durk, 21 Savage, and Roddy Ricch
"Party All the Time" feat. Quavo and Takeoff
"Staying Alive" feat. Drake and Lil Baby
"Beautiful" feat. Future and SZA
"It Ain't Safe" feat. Nardo Wick and Kodak Black
"Let's Pray" feat. Don Toliver and Travis Scott
"Fam Good, We Good" feat. Gunna and Roddy Ricch
"Bills Paid" feat. Latto and City Girls
"Way Past Luck" feat. 21 Savage
"These Streets Know My Name" feat. Skillibeng, Buju Banton, Capleton, Bounty Killer, and Sizzla
"Juice WRLD Did" feat. Juice WRLD
"Jadakiss Interlude" feat. Jadakiss
"Asahd and Aalam Cloth Talk"
"Grateful" feat. Vory