The 5 Biggest New Songs Of This Week (19th April 2014)
19 April 2014, 18:17 | Updated: 29 March 2017, 11:48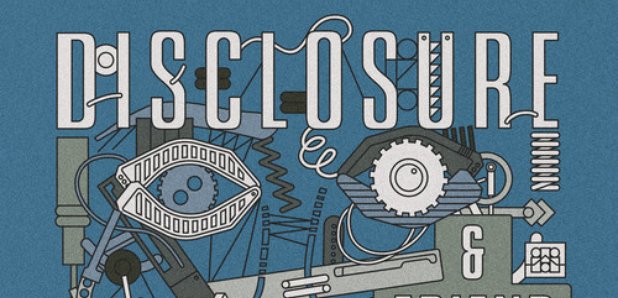 Featuring big ones from Disclosure, Dillon Francis, Kano, Ghetts and more. These are the new tracks you need to know about this week.
Disclosure And Friend Within - 'The Mechanism'
The British brothers can do no wrong, this time round they have hooked up with Liverpool-based producer Friend Within for the new track that comes just in time for some sunshine and more importantly - festival season. Released 15th April, hear the full thing above.
Kano Feat. Ghetts - 'The King's Speech'
Chromeo - 'Jealous (I Ain't With It) (Dillon Francis Remix)
Afrojack (feat. Wrabel) - 'Ten Feet Tall' (David Guetta Remix)
Following its premiere at Ultra Music Festival there is now an official preview of David Guetta's remix of Afrojack's '10 Feet Tall' featuring Wrabel. The climatic track leads a remix package featuring Afrojack himself, Twoloud, Borgeous and more.
Pharrell - 'Here'
Written and produced by Pharrell himself, 'Here' sees Pharrell explore his vocal range as he sings a ballad about a girl that use to be the love of his life. The track is the second Pharrell has made for The Amazing Spider-man 2 Soundtrack, following Alicia Keys and Kendrick Lamar's 'It's On Again' which he produced.