Young Money Unveil Tracklisting for Young Money: Rise Of An Empire
24 February 2014, 17:21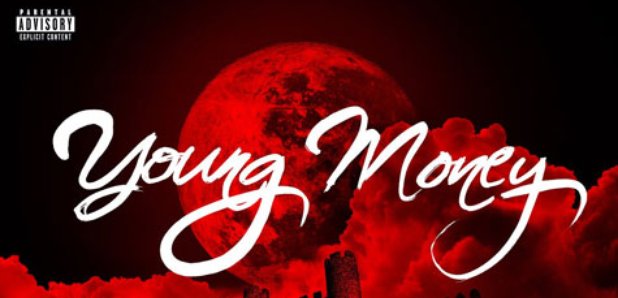 Featuring Lil Wayne, Drake, Nicki Minaj and more, these are the tracks that made the cut and the songs to expect on Young Money's new album.
Young Money have been teasing the release of their second compilation album Young Money: Rise Of An Empire, due for a 11th March release date, for a while but finally the speculation of what tracks have made the cut is over.
Drake, Nicki Minaj, Lil Wayne and the rest of the YMCMB family have revealed the full tracklisting for the label mates latest project.
On it you'll find the already released Lil Wayne, Birdman and Euro hook up We Alright, Drake's Trophies and Nicki Minaj's comeback single Lookin Ass.
Plus, Senile, for which the artwork was recently teased, makes an appearance alongside a solo track from Lil Wayne entitled Moment, which is yet to be heard.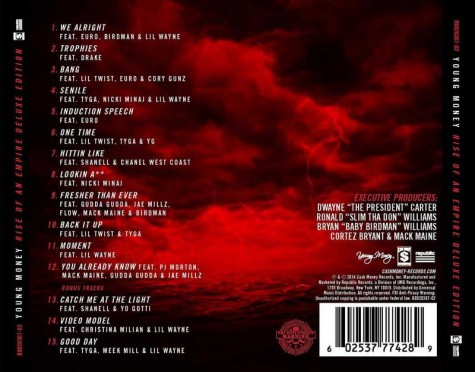 The album is a follow up 2009's We Are Young Money, the album that homed Lil Wayne's Bedrock.
Check out the full tracklisting for Young Money: Rise Of An Empire:
1. We Alright – Euro, Birdman, and Lil Wayne
2. Trophies – Drake
3. Bang – Lil Twist, Euro, and Cory Gunz
4. Senile – Tyga, Nicki Minaj, and Lil Wayne
5. Induction Speech – Euro
6. One Time – Lil Twist, Tyga, and YG
7. Hittin Like – Shanell and Chanel West Coast
8. Lookin Ass – Nicki Minaj
9. Fresher Than Ever – Gudda Gudda, Jae Millz, Flow, Mack Maine, and Birdman
10 Back It Up – Lil Twist and Tyga
11. Moment – Lil Wayne
12. You Already Know – PJ Morton, Mack Maine, Gudda Gudda, and Jae Millz
Bonus Tracks
13. Catch Me at the Light – Shanell and Yo Gotti
14. Video Model – Christina Milian and Lil Wayne
15. Good Day – Tyga, Meek Mill, and Lil Wayne