Nicki Minaj, Tyga And Lil Wayne Reveal 'Senile' Artwork
11 February 2014, 10:05
The Young Money label mates have teamed up for a new song.
Tyga has taken to his Instagram page to reveal the artwork for what will be the next Young Money collaboration 'Senile.'
Joining him on the new track will be Nicki Minaj and Lil Wayne, who has also lead us to believe that we'll receive some Cater V news very soon.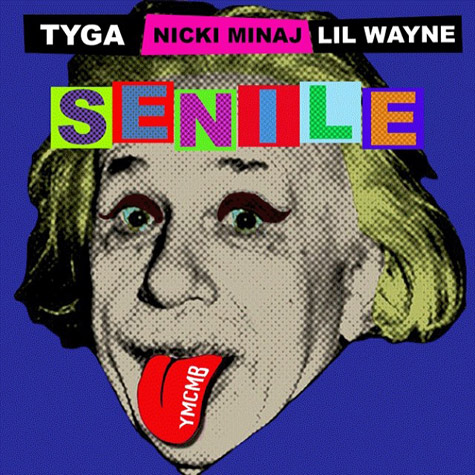 The artwork shows the classic photo of Albert Einstein poling his tongue out, but this time the letter 'YMCMB' are written on his tongue.
'Senile' will appear on the label mates compilations album 'Young Money: Rise Of An Empire,' the follow up to their 2009 album 'We Are Young Money,' which is due on March 11th.
Last month saw Lil Wayne, Birdmans and Young Money's latest recruit Euro team up for the first track off the album 'We Alright.'