The 5 Biggest New Songs Of This Week (15th February 2014)
15 February 2014, 10:49 | Updated: 11 May 2017, 15:53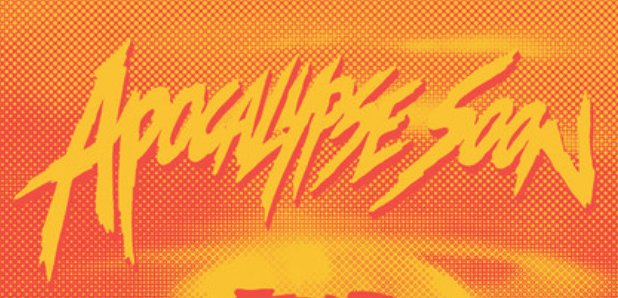 Mariah Carey and Trey Songz are on hand with a Valentines special, Showtek and Justin Prime have your Saturday night sorted, and Jess Glynne finally debuts her first solo single. Check out the five biggest new tracks of this week.
Mariah Carey - 'You're Mine (Eternal) (Trey Songz Remix)
Here's one for all the lovers, Trey Songz has jumped on Mariah Carey's new song 'You're Mine (Eternal)' for a Valentines Day special. The track is mash-up of Mariah's 'Always Be My Baby' days and Trey's typical sound (melting the ladies hearts, like usual) - hard not to love it.
Major Lazer Feat. RDX And Moska - 'Lose Yourself'


Major Lazer's latest track to drop, 'Lose Yourself,' (nothing to do with the Eminem song, let us clarify) sees dancehall and reggae collide with reggae duo RDX providing vocals and rising Columbian talent Moska producing - and it seriously works.
Jess Glynne - 'Home'


Jess Glynne - the woman that blew everyone away with her powerful vocal on Clean Bandit's chart-topping track 'Rather Be' - is going at it alone. Produced by Bless Beats, we're loving what we hear so far, take a listen and let us know your thoughts.
Kid Ink Feat. Juicy J, Chris Brown, 2 Chainz and Trey Songz - 'Show Me' (Remix)
Kid Ink and Chris Brown's big hit 'Show Me' has just had the remix treatment with 2 Chainz, Juicy J and Trey Songz jumping on for the ride. The DJ-Mustard produced track's reworking sees Kid Ink add a new verse himself, rapping that the West Coast is 'back like '94,' while 2 Chainz comes in with his usual humorous lyrics. It's pumped new like into a song we already had a lot of love for. Give it a go.
Showtek And Justin Prime - 'Cannonball (Earthquake) Remix Package'


Showtek and Justin Prime's 'Cannonball' has been given an official remix package with tons of talent featuring on the release, including Lazy Rich, Kryder, Loopers, Yellow Claw and M&F all making their own mark on the track. Have a listen to all six above.