Usher Teases New Project 'Confessions Part 3' Amid Herpes Drama
18 August 2017, 11:58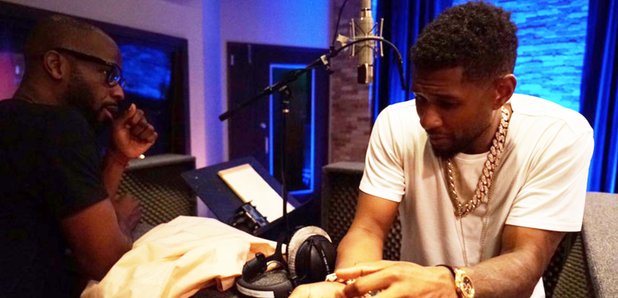 Does Usher have things to get off his chest?
Usher has added to growing speculation that he is working on highly-anticipated project 'Confession Part 3' amid controversy.
The R&B singer, who is currently being sued by a series of women and one man for having sex with them and not disclosing his herpes condition, is back in the studio.
Earlier this week, frequent collaborator Jermaine Dupri posted a picture of himself in the studio with Usher, alongside the caption: "C 3".
The superstar duo were reportedly also in the studio with producer Bryan-Michael Cox, who worked on previous Usher classics including 'Confessions Part II', 'U Got It Bad' and Burn'.
Any potential 'Confessions Part 3' song, would follow up 'Confessions Part II', which appeared on his most successful album to date 'Confessions'.
Interestingly, the singer is continuing to maintain a low profile despite his ongoing drama.
Sources close to Usher reportedly claim he is planning to sue the people accusing him of exposing them to herpes.