Usher Fan Sues The Singer For Allegedly Having Sex With Her Without Revealing He Had Herpes
8 August 2017, 15:15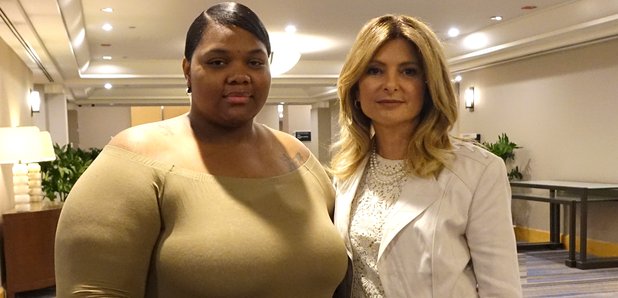 Usher is being sued by multiple people.
A 21-year-old Usher fan is suing the 'Confessions' singer for having sex with her on her 19th birthday without revealing he had herpes.
Quantasia Sharpton, who claims that Usher chose her from a concert crowd, is among two women and a man who have launched legal action against the R&B singer.
She held a press conference and admitted she loved Usher's "artistry and music" before describing what happened.
Following the show, Sharpton claims a security guard came up to her and asked for her number because Usher was "interested in her".
She then said she received a call from a blocked number later on and it was Usher, asking what hotel she was staying in and her room number.
Sharpton then claims that Usher arrived at her hotel and they had "sexual contact", before he left and never contacted her again.
Some fans are claiming to have found footage of Sharpton on stage with Usher at the gig.
Found her pic.twitter.com/et0G5uCDLu

— ً (@babyheirandafro) August 7, 2017
However there is no confirmation about the identity of woman in the video.
The 21-year-old, who doesn't have herpes, was shocked to learn last month that Usher had the incurable sexually-transmitted disease.
She said that if she had known that the singer had herpes, she "would have never consented" to having sex with him.
"I feel like my rights were violated," she said, before revealing he real reason she decided to join the lawsuit against Usher.
"'You need to warn your sex partners...so they can make their own decisions," she said.
According to Sharpton's legal representative, Usher is yet to reach out directly or indirectly to confirm or deny any of their fears.