Tyga Is Getting Roasted By Fans After Dropping $500k On An Eye-Watering Diamond Chain
17 April 2019, 14:56
The 'Taste' rapper just dropped half a million on a sparkling two kilo diamond chain, but some fans have voiced concerns over how the rapper - who has previously experiences financial issues - is sustaining his lifestyle.
Tyga has arguably had one of the biggest comebacks of the last 18 months - and, judging by his latest purchase, he agrees.
The rapper enlisted the expertise of celebrity jeweller Ben Baller to ice him out, shelling out $500,000 on a sparkling Archangel chain featuring St. Michael stepping on Satan.
According to TMZ, the 18k white gold piece weighs around two kilos. The rapper was clearly enamoured by his new purchase, as he was spotted donning the huge chain at Revolve Festival over Coachella weekend.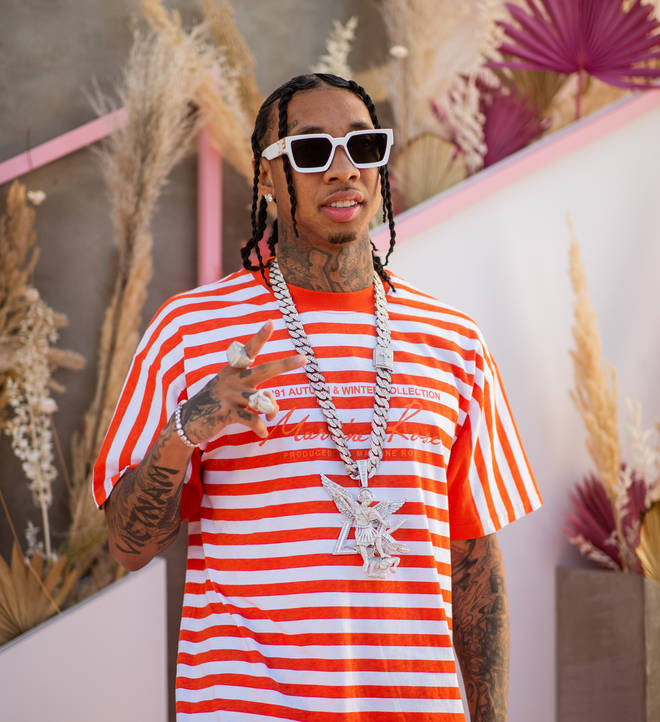 "The devil being stepped on represents satan aka the haters have been defeated and also specifies that Tyga had the biggest comeback of 2018," wrote Baller on Instagram, before revealing that Tyga also copped matching pieces for his team.
However, while many fans jumped on the 'gram to admire Baller's latest piece of art, some people couldn't help but enquire as to how Tyga paid for the piece.
Users referenced Tyga's infamous financial issues that have been made public over the years. Earlier this year, the rapper was reportedly being sued after owing hundreds of thousands of dollars in luxury car leases.
Back in 2018, the rapper and his then-five-year-old son were sued over unpaid rent. "So how long until this is repossessed," wrote one user underneath a clip of T's new chain.
"Gonna be the first person to get his chain repo'd," wrote another, while another added, "Same dude who was just getting repoed. A couple hits later, back to the same bs. It's just ingrained in some of us."
Tyga is yet to respond to the comments. Meanwhile, the Compton rapper just dropped his latest single 'Goddamn,' where he can be seen sporting his new ice on the track's cover art.