Tyga & His Five-Year-Old Son Are Being Sued For Failing To Pay Rent
3 April 2018, 12:42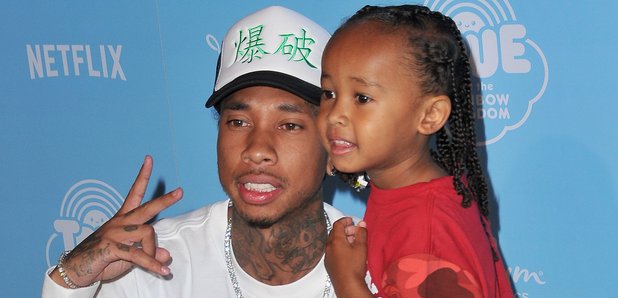 Despite the reports, Tyga has been seen flaunting brand new Maybach and Bugatti cars in LA.
Tyga is reportedly facing yet another legal case after being sued for unpaid rent, TMZ reports.
The rapper is being sued by Simon Cowell's former fiancée Mezhgan Hussainy, who has been renting out a Beverly Hills mansion for $4,000 a month to Tyga since March 2017.
Hussainy claims that the 'Rack City' rapper hasn't been paying his bills since January of this year. Her aim is allegedly to evict Tyga and receive back the rent owed to her.
The report states that his five-year-old son, King Cairo, is a defendant in the case and is also being sued because his father put his name on the lease.
It appears Tyga is taking the news lightly. Shortly after the news leaked, the rapper was spotted cruising around Los Angeles in a new orange Bugatti last week.
He also posted a photo on Instagram showing him to be flaunting his new whip - as well as a new Maybach - outside of his mansion, quoting DJ Khaled's 'Top Off' in the caption.
Earlier this year, Tyga was reportedly facing jail time after failing to show up to a court hearing. He was supposed to give the judge a breakdown of his available assets in a $236k lawsuit against him.
The rapper was recently accused of stealing the beat from a song by UK duo Lotto Boyzz called 'HitList', resulting in major backlash from fans.