Tupac's Official Instagram Announces New Stylish Summer Merchandise
9 July 2019, 15:15 | Updated: 9 July 2019, 15:17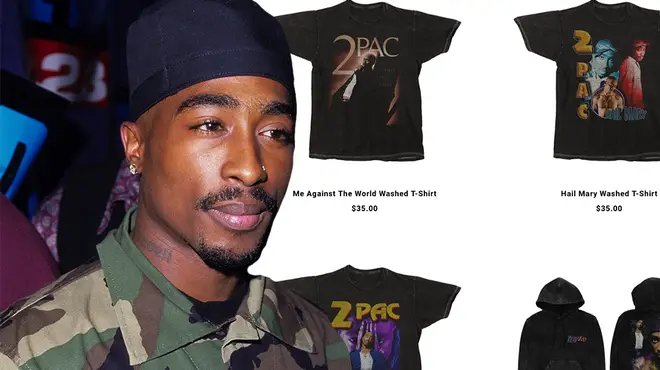 Tupac's team have posted a promo video on Instagram and announced the new summer merchandise that now available to buy.
The legendary rapper Tupac Shakur's Instagram has surprised fans with a new announcement. They revealed something special for his fans to represent the rapper and keep him alive.
The official Tupac shop has announced a line of new summer merchandise, which features and reflects his iconic discography.
The line of t-shirts each has a special design theme with a "washed" effect like vintage clothing.
In the centre of the t-shirts and jumpers and sweaters center around Tupac's third studio album Me Against The World. The clothing reads "Hail Mary," "Ghetto Gospel," and a more straightforward design of Pac's face.
The range is deemed "affordable" as prices range from $35.00 for the tees, and $75 for the sweaters.